Things you need to know to make the most out of your real estate investment in the New York of the South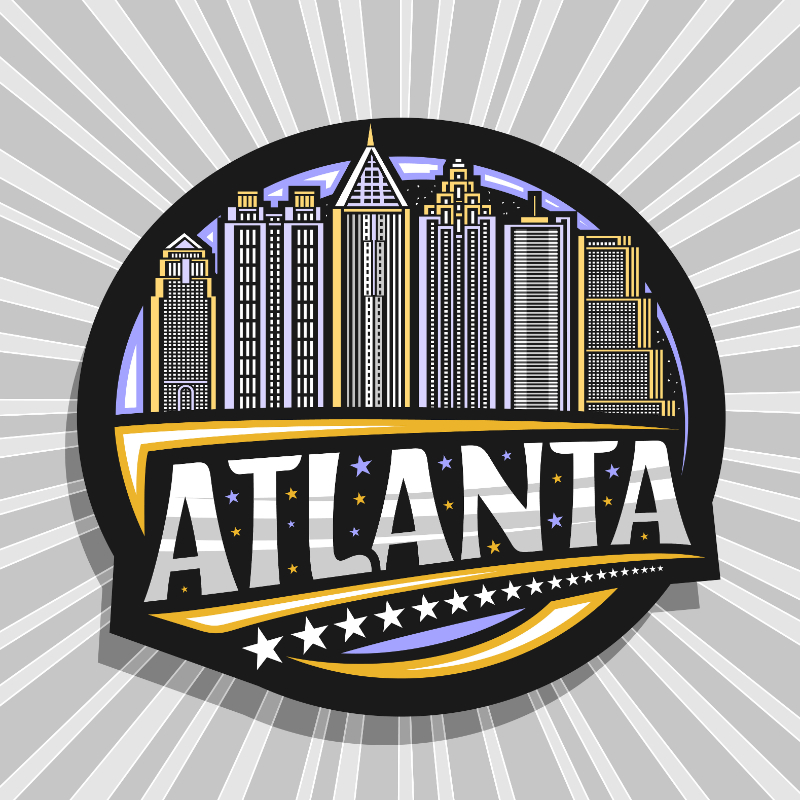 Atlanta is called the New York of the South for several reasons: positive economic forecast, lucrative returns on investment, growing population, great neighborhoods and school systems, vibrant culture, and many more. Because Atlanta embodies the right mix of quality of life and economic stability, the city is fast becoming a shining star in real estate investment in 2023.
Still undecided about buying or selling a home in Atlanta this year? Read through this guide to learn more about the city's real estate landscape and how the market looks like in 2023.
ATLANTA HOUSING MARKET: AN OVERVIEW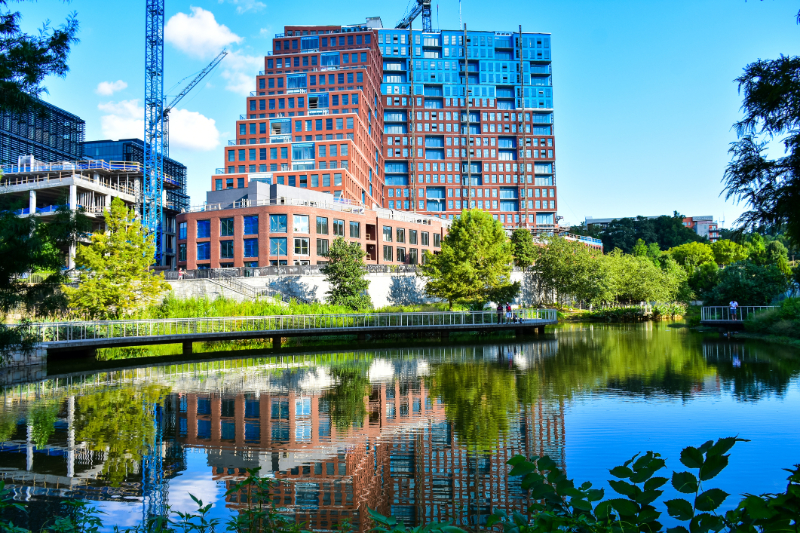 A condo under construction in Atlanta
According to the National Association of REALTORS® (NAR), Atlanta will likely be the housing market with the most potential for growth in 2023. The city maintains its reputation of being a great location to buy and sell real estate despite the national housing slowdown, looming inflation, and rising interest rates.
Atlanta ranked #1 in NAR's list of Markets to Watch in 2023 and Beyond mainly because of the following:
Atlanta has greater housing affordability than other big cities
Atlanta's population is rapidly growing
In Atlanta, 20% of renters can actually afford to buy a median-priced home
In the population and employment forecast report published by the Atlanta Regional Commission (ARC), the Atlanta region is estimated to grow to 8.6 million by 2050. The area's total employment can potentially increase by 34%, raising the total job count to around 4.7 million in the next 30 years.
This projected increase is mainly due to Atlanta's emergence as a major hub for businesses. As of April 2022, Delta Airlines, Emory Healthcare, and The Home Depot were the largest employers in the Atlanta Metropolitan area. The information and technology industry is also expected to grow in the area, as tech giants Apple and Microsoft are also reported to expand in Atlanta.
While the real estate market continues to fluctuate nationwide, the Atlanta housing market remains strong. The city's affordable housing, quality of life, access to major transportation hubs, and high potential for economic growth are compelling to buyers and renters, especially for those looking to flee the higher cost of living in cities like New York, Washington DC, Los Angeles, and San Francisco.
Home prices in Atlanta
According to Realtor.com, the median list price of an Atlanta home in March 2023 was $405,000, while the median sale price was $385,000. This difference in list price and sale price is good news for homebuyers who are looking for some room to negotiate home prices.
Sellers, however, don't need to worry too much about this difference because in March 2023, Atlanta was observed to be a seller's market, which means more people are looking to buy than there are homes available. Additionally, 2023 is looking good for those who are planning to sell their properties, as the average home price in Atlanta is at $368,000, up by 3.7% from 2022, according to the Zillow Home Values Index.
On average, homes in Atlanta sold after 48 days on the market in April 2023. The number of days has gone down since March, and was slightly higher compared to 2022.
Rental rates in Atlanta
Based on the data from Zumper, a rental property platform, rental rates in Atlanta increased 3% year over year. The average cost of a one-bedroom apartment was around $1,744 in April 2023, while a two-bedroom rental went for an average of $2,300.
A whopping 55% of Atlanta households are renter-occupied. Currently, 2,130 apartment units and homes are available for rent in metro Atlanta.
Atlanta neighborhoods
Atlanta has a total of 242 distinct neighborhoods throughout the city. Each community has its unique characteristics and vibe, and they feel like little pocket cities because of their amenities and overall atmosphere. Some of the most popular neighborhoods in Atlanta include:
In North Fulton County
The Buckhead neighborhoods
The Intown neighborhoods
Other top neighborhoods include Cabbagetown, Decatur, East Atlanta Village, Grant Park,
Kirkwood, Little Five Points, and Old Fourth Ward.
Communities like Buckhead or Midtown are more tailored toward affluent families and individuals with luxury housing, high-rise condos, and high-end shopping and dining establishments. Inman Park, Kirkwood, Grant Park, and Cabbagetown, on the other hand, have more of a laidback, charming, and down-to-earth vibe.
Old Fourth Ward, Little Five Points, and the East Atlanta Village are perfect for people who enjoy arts and culture. For those who are looking for family-centric neighborhoods, Brookhaven, Virginia Highlands, and Decatur should be on the top of their list.
Visit the links above to explore homes for sale in Atlanta neighborhoods.
Atlanta housing market supply and demand
There has been a slowdown in the number of single-family homes being built in Atlanta. However, this did not have a significant impact on the city's housing inventory. The Atlanta metro area's housing inventory remains fairly strong, with the area seeing a four-month supply of homes. Luxury homes in Atlanta in particular are at a nearly 11-month supply at the start of 2023.
For context, a 6-month supply of homes is the norm to meet buyer demand. But in some markets, a 4-month supply will do, especially when factors like inflation and unemployment come into play and affect consumer behavior. Additionally, it's worth noting that the Atlanta housing supply has seen year over year increase of close to 2% as of January 2023. So overall, the Atlanta housing market seems to have maintained a healthier level of inventory compared to most.
Meanwhile, Atlanta's rental vacancy rate as of January 2023 was 5.4%, a decrease of less than 1% compared to last year. This is also below the recorded US rental vacancy rate for the fourth quarter of 2022, which was at close to 6%.
FACTORS AND TRENDS THAT INFLUENCED THE ATLANTA HOUSING MARKET IN 2022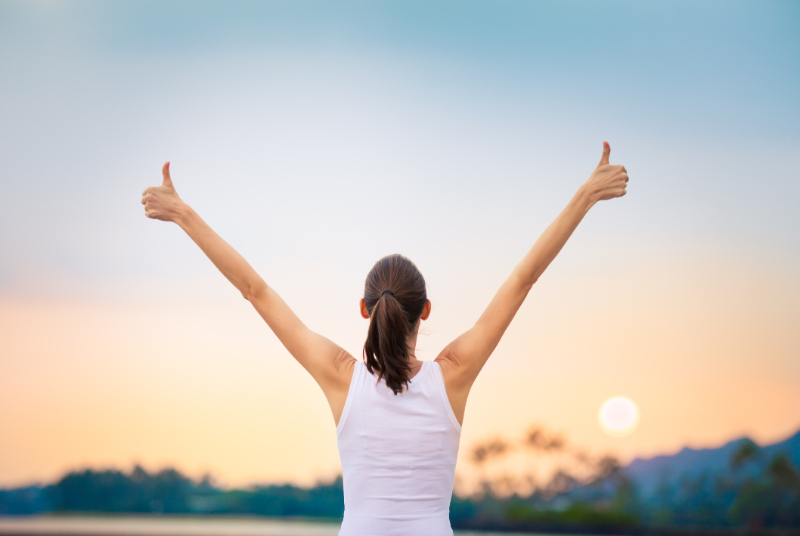 Before going into Atlanta housing market outlook and predictions for 2023, let's quickly take a step back and examine the factors that shaped the region's real estate landscape to what it is today.
Here are some of the major players that influenced the Atlanta real estate market in 2022, and will likely continue to do so in 2023.
THE ATLANTA HOUSING MARKET: OUTLOOK AND PREDICTIONS FOR 2023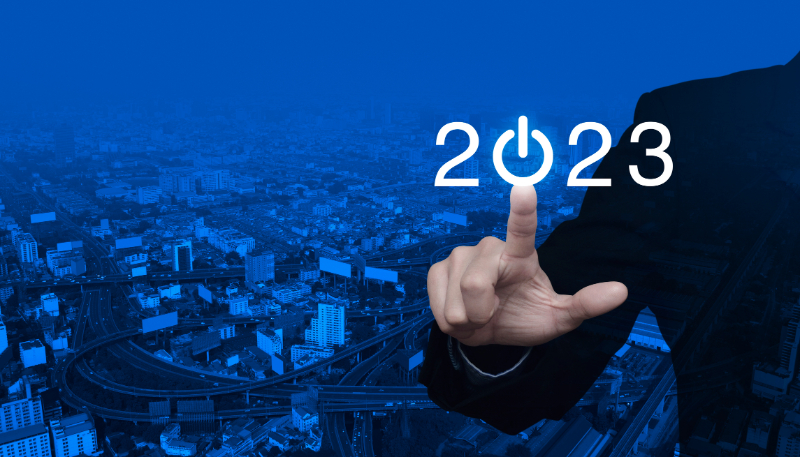 Despite inflation and high mortgage rates, the Atlanta housing market is in good shape overall this year. Read on to learn more why now is an ideal time to buy or sell real estate in Atlanta.
Atlanta is predicted to lead the US real estate market in 2023

With the steady increase in the value of homes in Atlanta coupled with the city's growing population due to its improving economy, pro-business policies, and overall quality of life, Atlanta is poised to become one of the top cities to lead the U.S. real estate market for 2023.

The Atlanta housing market has seen average home prices increase since 2018 and is expected to keep rising as we go further into 2023. Additionally, homes are seeing shorter days on market, as buyers are eager to land on good real estate deals as soon as they can.

The job market plays a major role in the evolving real estate landscape of Atlanta. New businesses that flock to the city offer positive job growth, which attracts more people to relocate to the city for better career opportunities, thereby increasing demand for housing.

Overall, Atlanta's strong housing market should continue its upward trajectory in 2023. Homebuyers, sellers, and investors alike should take advantage of this booming market now before home prices rise even further.

The Atlanta housing market is expected to remain steady despite high mortgage rates and low inventory.

Despite some potential roadblocks such as high mortgage rates and low inventory, Atlanta real estate is expected to remain steady in 2023.

While interest rates are predicted to stay at an all-time high, they are no longer expected to heavily influence the decision of buyers to purchase a house. Additionally, although the current inventory levels are low, there should still be an uptick in inventory in the coming months, as more homes will be placed on the market during spring based on historical data.

Mortgage rates will continue to fluctuate between 6% to 7%. Since it's tricky to predict when rates will decrease, it's better for those who are planning to buy a home to lock in on an offer as soon as possible.

Once the housing inventory starts to increase, sellers should expect longer days on market for their listed property. Based on how competitive the market can get, sellers might need to lower their home price. While negotiations won't be completely off the table, this won't be a major point of concern, because the Atlanta housing market leans toward a sellers' market due to a persistent imbalance in supply and demand.

It's a good time to invest in a rental property in Atlanta.

Around 55% of Atlanta households are renter-occupied, and more people are expected to move into the city because of the growing job market.

In a research published by Florida Atlantic University in 2022, Atlanta is one of the cities where renting is considered better than buying a home because prices are seen as too steep. Additionally, more and more people see renting as a way to experience a new city without the long-term commitment of settling down.

This preference for renting instead of buying can be seen in the record-high demand for apartment rental in Atlanta. During the third quarter of 2022, Atlanta had a demand tally of 9,008 units, which accounted for 87% of the market's annual absorption in September of last year.

As of April 2023, the average rental price for a 1-bedroom apartment in Atlanta, GA was $1,725. This is just a slight increase of 1% compared to the previous year, but given its large target market and the continuous job growth in Atlanta, rental properties are proving to be a lucrative investment opportunity in the New York of the South.
NAVIGATE THE ATLANTA HOUSING MARKET SUCCESSFULLY IN 2023
The year 2023 looks promising for those who are looking to buy, sell, or invest in Atlanta real estate. Now that you have insights on what the Atlanta housing market looks like for the rest of the year, you can start to take action. Whether you're buying or selling a home, you'll be glad you did it with HOME Luxury Real Estate.
HOME Luxury Real Estate aims to meet the rising need for highly personalized and client-focused luxury residential real estate services in and around Atlanta. The team is made up of the city's most experienced agents in the market, with more than $4.5 billion combined home sales under their belt.
HOME Luxury Real Estate focuses on providing their agents with the support they need so they can create an optimal experience for their clients. By working with HOME Luxury Real Estate, buyers and sellers can be confident that their real estate transactions are in the hands of reliable professionals.
Contact HOME Luxury Real Estate today at 404.538.1491 or send us an email to schedule a consultation. We look forward to serving you.