If you find yourself in a situation where you need to sell your house fast in Atlanta, GA, you would hope that it could be done as painlessly as possible and for the best possible price. Whether you're selling to liquidate assets, relocate for work or family, or downsize, you'll want to make it a simple process that's part of the bigger plan. What you don't want is for the house-selling process to hinder or even derail your goals.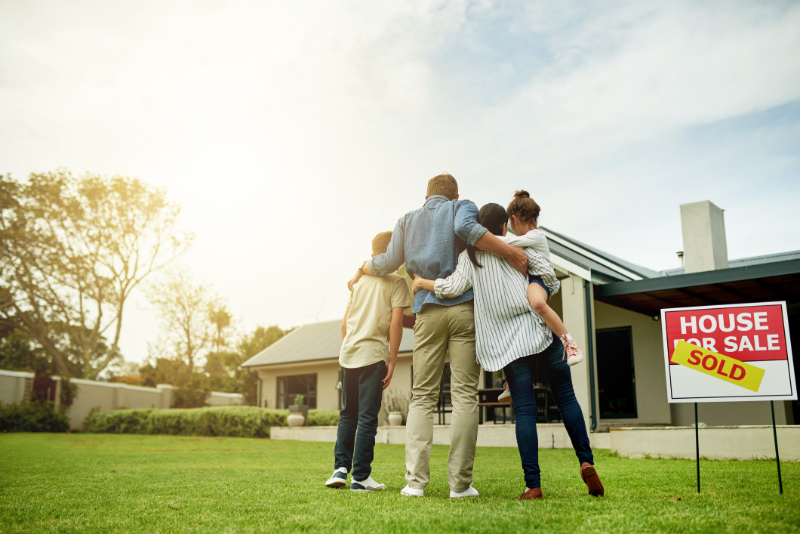 Here we'll take you through some simple and not so simple strategies to use that will increase your chances of selling your property quickly without significant loss on your investment. Each has its own utility, however, when all or most are used in conjunction with each other, they powerfully enhance your ability to sell your home. 
Top strategies for a quick sale
If you're looking to sell your luxury real estate in Atlanta, GA quickly, you may be tempted to list lower than the home's value. While this will undoubtedly generate interest, there are better approaches that will not leave you out of pocket. Simply adjusting your presentation of the home—be it online or for a viewing can make a big difference. So before you do something that will lessen the amount you receive for your home, make sure you've incorporated these strategies. 
Hire an Experienced Real Estate Agent

If you want to sell your house fast in Atlanta, GA, we highly recommend hiring a real estate agent, particularly one with extensive local experience. While this may sound self-serving the benefits of working with a real estate agent or Realtor is proven. 

Agents and Realtors who know the local market have likely developed a professional network that links them to other professionals like stagers, builders, and lawyers. This means you won't have to take a chance hiring these professionals as you'll have immediate access to trusted ones via your agent.  

Agents assist you throughout the entire process. They can be on hand to coordinate with the photographer, negotiate the best price for you, handle the paperwork, and take the lead in house tours and open houses. 

Agents also share information with each other on properties that are not publicly listed but are open for sale. This is particularly relevant for luxury homes whose owners may wish to operate with the highest levels of discretion and expect the highest levels of confidentiality. If you wish to put your home up for sale but need to do so discreetly, an agent is a great way to facilitate the sale. 

Pro Tip! If you're looking to sell your luxury homes for sale in Atlanta, GA, as quickly as possible, consider prioritizing cash buyers or those with pre-approved financing. Buyers without pre-approval may delay the closing and, in the worst-case scenario, may not be qualified to buy your home. Selling your house fast in Atlanta, GA, means choosing to put your energies where you're likely to get the quickest and best results.

Clean and Organize

Presenting a dirty home is a sure way of making a wrong impression. It does not show the seller as a person who cares about even the simple things and therefore brings into question their ability to handle a house sale.  

An organized house allows buyers to see the home's potential. Go through your belongings and remove anything that doesn't serve a purpose during viewing. Be careful about throwing everything into a big cabinet. House viewers will often look through cabinets and drawers or at least test to see how well they open, and you don't want them to see a jumbled mess inside. If you lack space to store items, consider renting a storage container or unit until the sale of your home. You can also sell or donate items that are no longer needed.

Handle Quick Repairs

Do a thorough check and make minor repairs that need attention. These quick repairs mean fewer things that could turn off buyers during their tour. It also gives you fewer things to worry about when it comes time for home inspection and pre-sale negotiations. Examples of quick fixes you can do are:

Fixing or replacing loose bathroom or kitchen tiles
Tightening or replacing loose hinges on doors or cabinets
Cleaning heating and air conditioning equipment and other appliances
Repairing leaky faucets and minor plumbing issues
Deep cleaning the carpet, sofa, and other furniture or refinish hardwood floors.

Spruce Up Your Exterior and Landscaping

You don't get a second chance to make an excellent first impression. Make a manicured lawn and polished landscaping a priority because these are what your visitors will see first as they approach your home. Other details you can consider include putting a fresh coat of paint on your front door or varnishing the patio to bring your entryway to life. 

Make sure to trim the trees and bushes, tidy up your flower beds, clean out the gutters, and remove dead leaves.

Depersonalize your Home

When staging and presenting the home, create a canvas and make it easier for buyers to think of it as their home. People looking at luxury real estate in Atlanta, GA, buyers need to be able to picture themselves in the property. Remove all or at least most of your photos and memorabilia, religious and political items, figurines, and artwork on the refrigerator door. 

Sellers need to remove distractions, including personal items, and put neutral or generic artwork in place of personal belongings to retain design elements.

Use a Neutral & Minimalist Theme

When it comes to staging and preparing a home for sale, the best colors are neutral shades of light grey, beige, and white. These colors are classic and have stood the test of time, but they also reflect light very well, making rooms feel larger and well-lit. Neutral shades make a home feel clean and mimic the fresh look of new interiors, which appeals to most buyers.

Create an Amazing Listing Description

Words matter, and put your home in the best light by creating a listing description that makes buyers want to learn more. When creating a listing description, focus on the location and the house's unique features. 

Facts are great, but you need to make your copy stand out. Give readers something beyond the standard details, like the number of bedrooms and property size. Let them visualize the wonderful life they can have in your property.

Take and Post Great Photos

Think of photos as your initial handshake or first impression to potential buyers. High-quality images make all the difference when selling a home. According to the National Association of Realtors (NAR), 96% of recent buyers used online tools to search for homes. Underwhelming listing photos can be easily overlooked, limiting interest in your home. 

When posting photos, let natural light in, cover all the rooms, and take pictures after cleaning and decluttering for maximum impact. While camera phones produce excellent images, if you need an eye for photography, consider hiring a professional photographer to take the photos. Hiring a professional stager or photographer will often make the world of difference to your results.

Price Your Home Correctly

The price of your home is one of the most important details of selling a property. However, determining the price with little knowledge or experience in local real estate can take time and effort and may end up with you not getting an accurate valuation of your home. If you're working with a Realtor or agent, they can help you evaluate your property's value in the Atlanta, GA real estate market. 

Obviously, you'll not want to underprice your home. However, be careful not to overprice as this can lead to a spiral which eventually leads you to having to underprice it. Here's how it can happen. 

If you overprice you'll have less interest in the home and it's unlikely that people will even make a bid. Your home stays on the market for considerably longer than the market average which in Atlanta, GA is 43 days. This creates further uncertainty about the home and buyers will almost certainly question why the home hasn't sold. In an effort to generate interest, you'll have to lower prices but already the damage has been done and the situation can take a disastrous downward spiral with you continually cutting the price. 

If you want to sell your house fast in Atlanta, GA, it's in your interest from the start to get a correct valuation and pricing of your home before you list it on the market.

Be Flexible and Prioritize Showings

Generally speaking, viewings and house tours are often done during extended business hours. This could be at the start of the day, around 8:00 a.m., or some buyers want to see a home during the day. It's also generally acceptable to request viewing after work, within reason. Most brokers and sellers can accommodate viewing until 7:00 to 8:00 p.m. 

If you want to sell your home quickly, be flexible and accommodate the schedules of interested buyers as much as you're able. If your home is available with little to no notice, more people can view the property, driving up your chance of sales. 
The best time to sell your luxury home in Atlanta
The Atlanta, GA real estate market is dynamic, a cycle greatly affected by time and different economic factors. It ebbs and flows between a buyer's, seller's, and balanced market, making it crucial to know what market you're in to adjust accordingly. 
Spring is considered a peak time in the housing market because the weather is warmer, and parents' schedules make it easier to start homebuying. People can house hunt more comfortably and freely and are a little more flush with tax refunds this time of year. Summer is also part of a peak period but families may be on vacation this time of the year. As the weather cools during the fall, buyers may have a renewed sense of urgency to lock down a home before the start of the school year, so there is still a good opportunity to sell a home quickly and for a good price. 
Winter is traditionally the slowest time of the year. Snowfall is not typical in Atlanta Georgia and while it does become significantly cooler in winter, it rarely becomes so cold as to hinder house viewing. What's cools the market this time of the year, is that most buyers have already secured a home earlier and that families are gearing towards the holidays. This presents a challenge and opportunity for sellers. An interested buyer in winter is likely to be more serious in their intent to land a home so even if the quantity of bids you receive may be fewer, the ones that do bid are likelier to follow through with buying the property.  
At the end of the day, the best time to sell your house fast, Atlanta, GA, depends on the best time for you. As personal factors and situations come into play, you might not always find yourself selling in ideal or preferred times. Again, the best course of action is to consult with a real estate professional so that you not only sell your home quickly but also for the best price possible. 
Working with professionals to sell your home
If you're against the clock and need to sell your home quickly, working with a real estate professional is the best way to move the process along as efficiently as possible. HOME Real Estate is a relatively new agency in Atlanta but is made up of extremely high-performing agents with decades of combined experience. We've made an impact in the luxury real estate scene and have generated over $4.8 billion in combined agent sales since 2021. 
From Buckhead to Sandy Springs, Roswell to Milton, Peachtree Hills, or Tuxedo Park as well as many other neighborhoods in Atlanta, we can help you sell your home. If you're ready to set up your home for sale and want to learn more about the Atlanta real estate scene, reach out to us, and let's talk about your goals. Contact Atlanta's trusted Realtors, HOME Real Estate, for more information, and we'll be here, ready to guide you every step of the way. Contact us at 404.383.HOME (4663) or send an email here.