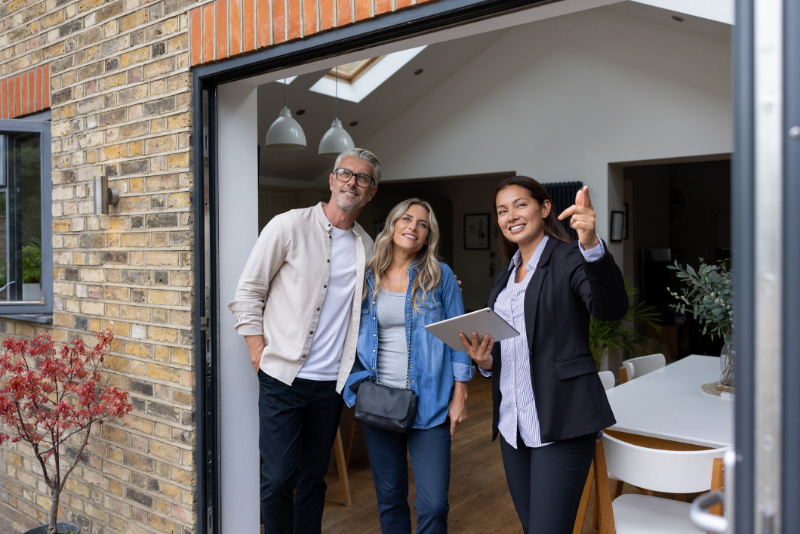 Forecasted to be the top real estate market in 2023 by the National Association of Realtors, Atlanta promises considerable returns for home sellers and a winning deal in their home purchase for buyers in the area.
Housing in Atlanta is considered more affordable compared to other major cities. This fact alone attracts individuals and families looking for a home to settle down in. The city sees an increase in population growth and boasts a thriving job market as it welcomes the arrival of major tech companies like Apple. Those who intend to sell or buy property in the city, therefore, can take advantage of these positive developments occurring in the area.
To ensure that homebuyers and sellers alike can take advantage of the city's growing housing market, it's essential to work with Atlanta Realtors. Here are some of the most compelling reasons.
IN-DEPTH KNOWLEDGE OF THE LOCAL MARKET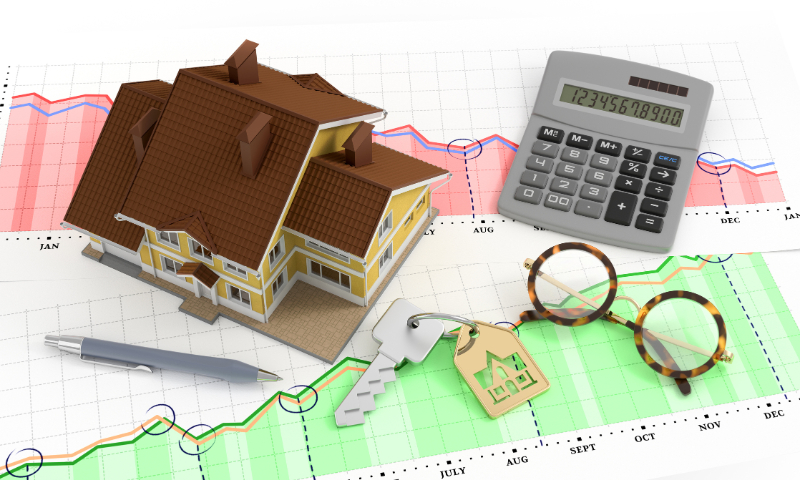 Working with real estate agents based in Atlanta will give buyers and sellers leverage because they are privy to localized and specialized knowledge about the city's real estate market. This is especially beneficial for buyers who are new to the city and don't know how to go about the process of selling or buying; the same with sellers going about their first home sale.
Why is local in-depth knowledge of Atlanta real estate important? Consider these:
They find options according to a defined budget or set price expectations
The median sale price of homes in Atlanta as of July is heading toward the $440,000 benchmark but there's still enough room to negotiate for a higher (on the side of the seller) or lower (on the side of the buyer) price.
For instance, almost 30% of homes sold above their listing price in the past year; conversely, about 30% of homes were also sold for a fraction less than their listing price.
With a local Realtor, buyers will be provided options that match their budget while sellers can look forward to profits beyond their expectations.
They find the right sellers or buyers
An Atlanta Realtor could help sellers target the right buyers. For buying clients, they could find the most ideal properties that match their requirements.
For sellers. Realtors with years of experience in the Atlanta real estate industry have developed that sixth sense for telling which among the buyers are genuinely interested in and are capable of buying their client's property. With their assistance, the seller will be presented with good offers vetted by their Realtor.
For buyers. A Realtor will begin their working relationship with the buyer by asking about their specific requirements for their preferred home. Whether it's one near good schools, a waterfront property, or a place near work, they'll keep these considerations in mind as they search for the best home options for their client.
PERSONALIZED GUIDANCE AND SUPPORT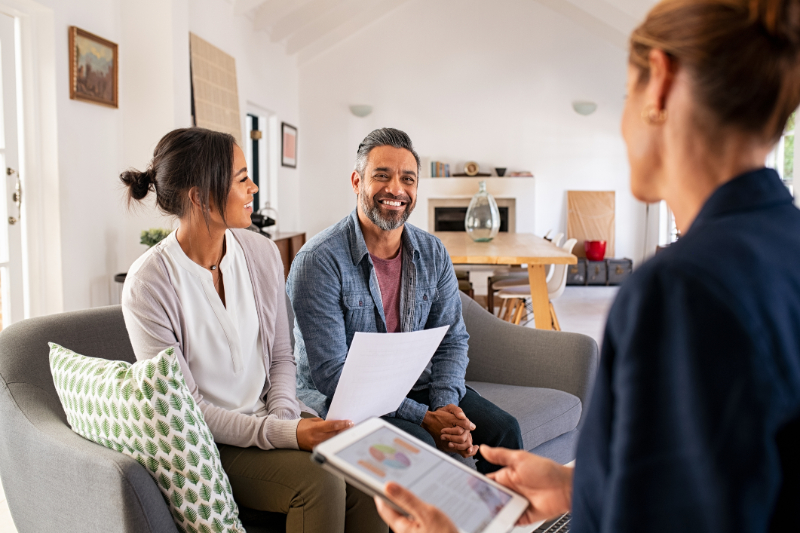 The process of buying or selling a home can be pretty daunting, especially for first-timers.
First-time home buyers need to contend with the following, among many others:
Find the right property that meets their requirements, falls within their budget, and accommodates their future plans;
Secure mortgage pre-approval to strengthen their offer and have a better grasp of how much house they can afford;
Decide the offer price, write an offer letter, and define contingencies or concessions; and
Close the purchase.
Sellers, on the other hand, must do the following:
Prepare the home before it is listed;
Plan and undertake home upgrades to generate interest among buyers;
Decide on the listing price;
Commission a photographer to take high-quality photos of the property for listing;
Review offers according to various factors (cash vs. financing, down payment, contingencies/concessions, etc.);
Prepare closing fees and look at tax and legal implications; and
Document the sale and closing.
Tedious as these processes may seem, with the assistance of a local Realtor, buyers and sellers can rely on sound judgment to help them make informed decisions and get the most out of the transaction.
Buyers can rest assured that their interests will be well-served through personalized guidance from an expert.
Sellers, for their part, could rely on Atlanta real estate agents to ease the complexities and technicalities of the process by taking care of the major aspects of the sale.
Additionally, Realtors could provide support as needed. Buyers, for one, only need to refer to their agent for guidance on things like the best financing to use for their transaction or advice on whether to proceed with a home purchase or not.
Sellers can rely on their listing agent for alternate strategies should their home for sale languish on the market for longer than necessary. Even putting together the necessary forms and documents during the closing process becomes easier with their help.
AN EXTENSIVE LOCAL NETWORK AND RESOURCES
Realtors with years of experience in Atlanta real estate are bound to possess an extensive network that includes industry colleagues and professionals in affiliated industries. Some of them include:
Lenders
Inspectors
Contractors
Lawyers
Accountants
Home service providers (e.g., repair technicians, plumbers, electricians)
Working with real estate agents allows clients to get hold of all these experts instead of looking for them on their own. They could also be assured that these individuals are highly reliable and could get the job done in an efficient manner. Top real estate agents in Atlanta recommend only the best professionals to ensure that clients get the best possible service, as well as experience the most rewarding results from their investments.
The Realtor could also act as the key person in case clients have concerns or questions for anyone in the Realtor's network. For example, buyers and sellers could simply go to their Realtor in case they want to follow up on titles or other legal documents being prepared by an affiliated lawyer.
BEST RECOMMENDATIONS FOR PRICING AND NEGOTIATION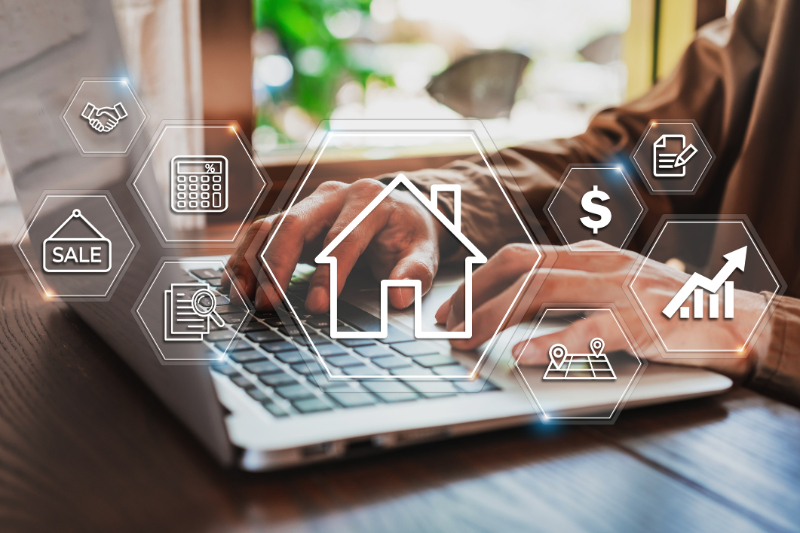 Atlanta Realtors could do the research to find the most amenable pricing for a seller's home. Moreover, no matter what side of the negotiation table they are on, they will do what it takes to protect their clients' best interests.
For sellers. Atlanta real estate agents could guide sellers when it comes to:
Deciding the right price for the property
Knowing when and how to sell
Determining the best platforms for marketing
Reviewing offers
Assessing the value of the property for tax purposes
For buyers. These professionals have the market knowledge and sharp negotiating skills to ensure that their client's interests are put forward. A buyer's agent will:
Write an offer letter to the seller;
Stay professional from start to end; and
Negotiate for discounts in exchange for waived contingencies or paying with cash upfront;
Also, Atlanta allows dual agency, which means that a real estate agent can speak for both the buyer and the seller. For those who are amenable to this setup, the agent can help in ensuring that both parties get the best possible rewards from the transaction.
More importantly, with the transparency that is required by such an arrangement, both the buyer and the seller can better position their interests and work out the best way to proceed with the sale through the agent.
CAPABILITY TO STREAMLINE THE PROCESS
There are various aspects to buying or selling a home, and an experienced local agent can help in streamlining these aspects so that the transaction proceeds from start to finish without a hitch.
One of the most important ways that an agent does this is by helping the buyer or seller deal with some technical details of the process like
Property taxes. In the state of Georgia, homeowners must pay a property tax rate of around 0.91%. A Realtor must be able to remind their client to factor this into their budget.
Closing costs.Real estate closing costs in Atlanta and other areas in the state also typically generate 1.3% of the purchase price. With a real estate agent, the buyer and seller can agree on how much to shoulder to ensure fair returns for each party.
Seller's disclosure. For buyers, Georgia doesn't require sellers to completely disclose the condition of the property. However, an experienced Realtor will know the right questions to ask as sellers are legally bound to answer these queries truthfully.
Additionally, all real estate transactions in the state must involve a real estate lawyer. With Atlanta real estate agents, buyers and sellers can better safeguard the outcomes of the process – as well as their legality – by incorporating the assistance of a trusted legal adviser from their network.
ACCESS TO OFF-MARKET AND EXCLUSIVE OPPORTUNITIES
Off-market listings refer to properties that are not typically advertised on regular listing sites. When working with an Atlanta Realtor, all they need to do is to tap into their network of colleagues for these special listings and, as a result, this essentially widens the buyer's scope of options for a new home.
For sellers, enlisting the help of a Realtor to set up an off-market listing helps to test whether the price that they have set for the property is attractive to the market. As such, they could make better decisions when it comes to finding the right price point for their property that is marketable to buyers.
Off-market listings also help sellers preserve their privacy while entertaining offers from a select few. Those owning rental properties that still have tenants could also benefit from these listings.
FINDING TRUSTED ATLANTA REALTORS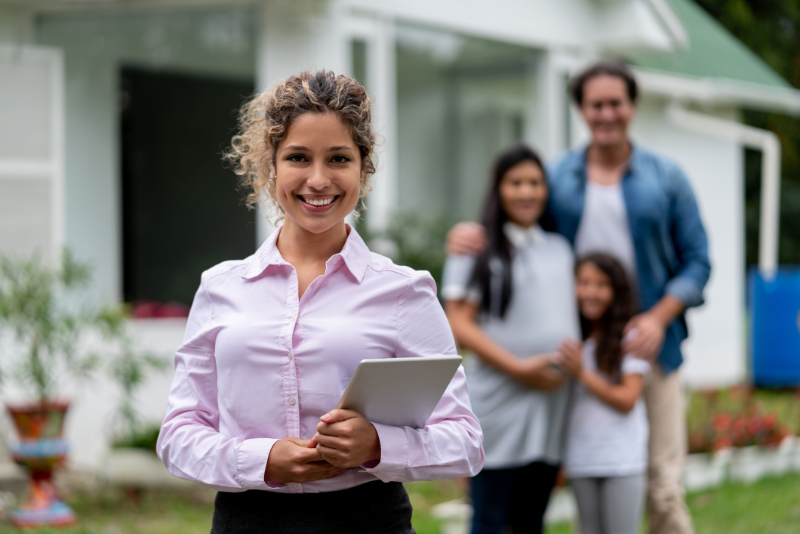 How does one find the right Atlanta Realtors for their needs? Here are some important markers to look for.
A stellar reputation
Here are the factors that earn a Realtor their stellar reputation:
Helping sellers effectively market their properties and close sales;
Successfully helping clients find properties that suit their budget, special requirements, and current and future needs;
Guiding clients as they navigate the legalities and technicalities of the buying and selling process; and
Providing exceptional end-to-end customer service.
How does a seller or buyer gauge a Realtor's reputation?
First, look at client testimonials. These will provide a clear view of how the Realtor works, as well as how they deal with their clients.
Also, look at their company ratings on consumer websites such as the Better Business Bureau. Similarly, trade associations in Atlanta can better shed light on what a company is like.
Prospective clients could also get in touch with agent candidates to personally get a feel for the quality of service that they can provide.
Extensive experience
Top real estate agents in Atlanta are better equipped to handle different requirements and situations and could provide sound judgment to help clients achieve successful results.
Another thing to look for is the Realtor's specialization. Not everyone in the industry could handle high-profile properties like luxury real estate. If this is the type of property being sold or sought after, the best Realtor for the job is a luxury real estate specialist.
Transparency and reliability
Reliability is built over time and experience. If a Realtor has become a trusted resource and guide for all things real estate in Atlanta, that means that they have an illustrious track record of numerous successes in buying and selling properties in the city. Positive testimonials from previous clients, as well as repeat clients, are the benchmarks of a Realtor's capability to deliver, on top of glowing sales figures.
Transparency, for its part, lies in a Realtor's capacity for sharing information with their client that will be useful in their home-buying or selling journey. They must be able to communicate well with their client, laying down technical terms in the most understandable way so that the client has a clear idea of the course they should take in their real estate transaction.
Commitment to ethical standards
The best Realtors are also grounded in a strong foundation of ethics. For those who are interested in investing in multi-million-dollar properties, this is a must. That's why it's important to find a Realtor who not only is licensed to perform their duties but is also a member of industry-based organizations that put a premium on ethics. One such organization is the National Association of REALTORS® (NAR) which gives its full-fledged members its registered sign.
A client-focused approach to delivering service
There's no one-size-fits-all approach to real estate, as every buyer or seller has unique goals that they aspire for or specific conditions that they must manage.
When a Realtor ensures a client-focused approach in providing their services, that means they have taken the pains to understand the client's requirements and goals. They will take this information and come up with a unique strategy that targets these said requirements and goals so that they can be fulfilled in the quickest way possible with the least hassle.
WHY WORK WITH HOME LUXURY REAL ESTATE
Founded in 2021, HOME Real Estate is a new player in Atlanta's luxury real estate scene. It was envisioned to provide top-notch customer experience to buyers and sellers of Atlanta's real estate. To date, their roster of agents has generated over $4.8 billion in combined sales of homes. As a team, they have achieved over $400 million in their first year alone.
Find out how you could benefit from the services of HOME Real Estate by calling 404.383.HOME (4663) or sending an email here.