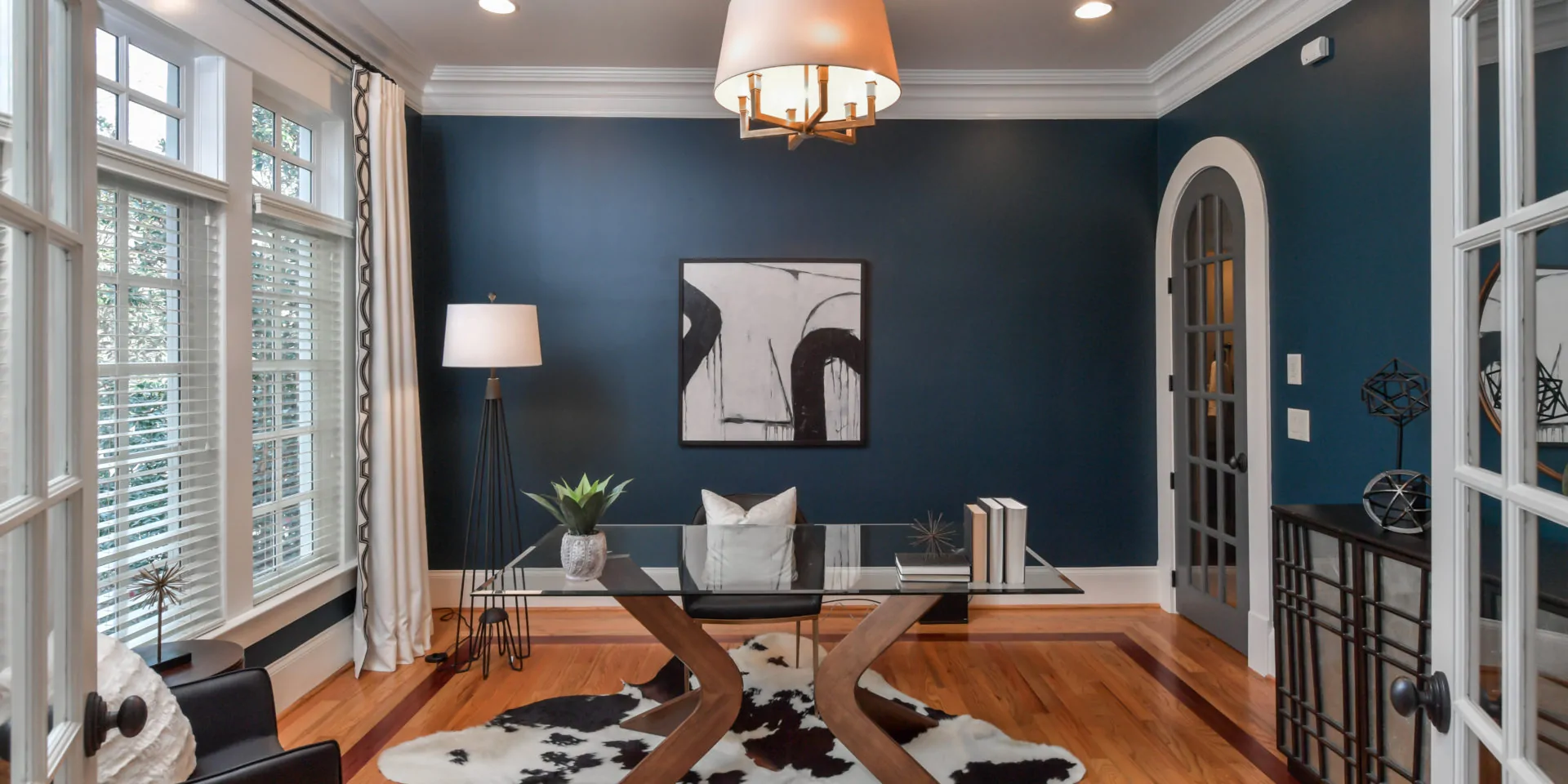 Sarah Mock
Agents Details
"I understand how important your home is to you – it fuels your dreams, gratifies your soul, and energizes you each day."
During her 39-year real estate career, Sarah Mock has been a top sales associate and associate broker, mentor to numerous successful real estate professionals, and a consistent multi-million dollar producer. A sharp intellect, a firm command of industry practices, and a thorough knowledge of Atlanta and its surrounding areas give Sarah the edge that has made her a success in this highly competitive business.
Sarah Mock received numerous awards and distinctions during her 38 years at Harry Norman Realtors, among them the Crystal Phoenix Award and the Lifetime Million Dollar Club designation, both awarded by the Atlanta Realtors Association. Sarah Mock was also given the Miss Emmie Award from the Buckhead Office, presented to the Sales Associate demonstrating the qualities most consistent with those personified by the company. As a Lifetime Senior Marketing Consultant for the company, Sarah Mock consistently maintained outstanding production levels, while commanding a thorough knowledge of marketing, contract negotiations, and finance.
Sarah Mock grew up in St. Louis, Missouri, graduating from the University of North Carolina at Chapel Hill with a Phi Beta Kappa key, a degree in English Education, and a life-long love of the South. She has been an Atlanta resident for 50 years, spending all of that time in some of Buckhead's most vibrant neighborhoods, including Collier Hills, Castlewood, Peachtree Heights, and Chastain Park. She has two incredible daughters living in Atlanta, each with wonderful husbands and each with two fabulous children.
Sarah Mock's success in the real estate industry translates into success for you! She states, "My job is not just assisting with the buying and selling of houses. I help my clients move on to their next stage in life. I sincerely hope to be the trusted advisor they can turn to during a lifetime of real estate needs."
In February of 2021, Sarah Mock became a Founding Member of HOME Real Estate and has enjoyed being part of this exciting new company, focusing on luxury properties and offering the "boutique experience" of a smaller, more intimate work environment. Sales have soared and she has been busier than ever. Sarah Mock states, "I am blessed to be a part of this group of highly knowledgeable, motivated agents. We are having fun, while at the same time providing the very best service possible to our clientele. I believe I speak for all of us when I say the change has been energizing and refreshing. We are all happy to be HOME!"
Career Highlights:
Associate Broker: Licensed in 2007
Crystal Phoenix Award: Atlanta Realtor Association
Lifetime Million-Dollar Club: Atlanta Realtor Association
Lifetime Senior Marketing Consultant: Harry Norman Realtors
Miss Emmie Award recipient: Harry Norman Realtors
ECO-Broker designation
Accredited Relocation Specialist
I can't say enough wonderful things about Sarah Mock! Sarah Mock was our Realtor and right on it from the start. She was sensitive to the difficulties we were dealing with, she was accommodating of our circumstances and remained calm and confident every step of the way. When the process began, we had 36 years of our lives to filter through. My father was alive and in decline. He was unable to leave the house at all. At all times there were other people, in addition to my husband and me, in the house helping with my father. There was medication and medical equipment everywhere. It was December and Christmas was coming. It seemed to rain every day. And, we have dogs – plural. Sarah Mock came in, told us what needed to be done, and made our home beautiful in spite of all that had to be worked around. The house went on the market December 10th and was sold by January 6th – just under 4 weeks! To make that even more amazing, we requested no showings for a week around Christmas. Then I got sick and one week became 2 weeks. Out of the 4 weeks, the house was active, it was shown for only 2 weeks! Sarah is amazing! She knew exactly what to do and how to do it. She got the job done and made it all go smoothly. Sarah Mock, thank you! You are AWESOME!!!
- A. S.
Dear Sarah, I just want to thank you for the superb job you did selling my house in Atlanta. At last Monday's closing, the buyers remarked on the number of houses in the neighborhood sporting "For Sale" signs. Our sale was way ahead of a number of houses that have been on the market much longer, and I can't help thinking the "Sarah Mock touch" had a lot to do with it. Of course, there are those who would say that it was all luck; but I'm the one who believes that luck tends to go to those who work the hardest and smartest. This transaction reminded me of all the nit-picking details that go with selling a house – and the fact that an agent really earns her commission. Again, many thanks. It's been a pleasure working with you and I particularly appreciate how you made it all so easy for me. I hope you'll have many more successes this year and in years to come.
- A. S. G.
Perhaps the greatest asset Sarah brings to her clients is her wealth of knowledge of the Atlanta real estate market. Sarah is imminently knowledgeable about the relative values of neighborhood properties, as well as zoning and other regulatory issues that would affect property values. Purchasing a home is one of the greatest investments you will ever make for your family's happiness and security. We can think of no one else with whom we would entrust this responsibility in the Atlanta area than Sarah Mock and it is with great pleasure that we recommend her to you.
- C. C.
Sarah not only met our expectations of a top-notch professional, but she also exceeded them. The home we had our "eye" on was originally beyond our price range, but within an hour of the seller's reduced listing, she was able to contact us in the middle of the workday, arrange for a tour of the home and ensure that we were able to offer a contract that same afternoon. She professionally and tactfully negotiated all of our demands and firmly handled the unforeseeable obstacles at closing.
- J. D.