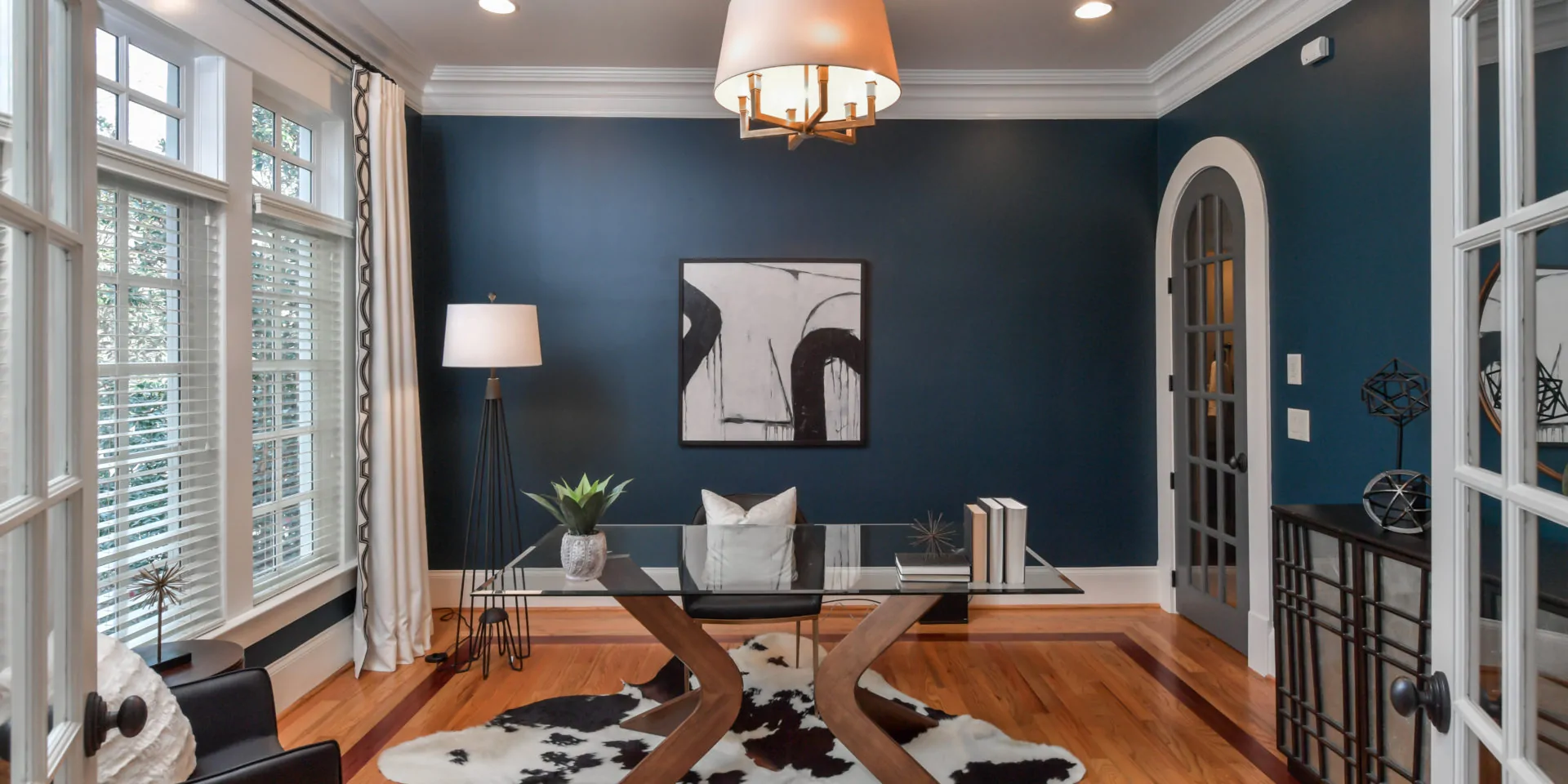 Sabrena Sanders
Agents Details
Sabrena sanders has been trailblazing her way through the Atlanta real estate market since 2016 by spreading her love for helping others through authentic, personalized experiences for her clients. Prior to real estate, Sabrena Sanders served in various top positions at the Ritz Carlton, such as Director of Operations and Executive Assistant to General Manager. Her strong work ethic, organizational skills, and high level of professionalism in these prior roles have distinguished her in the real estate industry.
Sabrena Sanders is deeply passionate about her career as a realtor. She quickly found her talent for connecting with clients and making them top priority from start to beyond the closing table. Whether working with buyers or sellers, Sabrena consistently exceeds the needs and expectations of her clients. She works in all areas of real estate, including luxury homes, first-time home buyers, investors and building developers.
Sabrena Sanders was born and raised in Alabama. Her mother taught her at an early age the value of hard work, loyalty, and patience. Commonly referred to as the "The Organized Realtor" by both clients and colleagues, she consistently goes above and beyond expectations. These qualities have served her well to rise quickly in the real estate industry and reach an esteemed level of success.
When not selling real estate, Sabrena Sanders and her husband, Ed, enjoy long walks in the park with their cocker spaniel, Quincy Jones. They also love entertaining friends and family, attending live music concerts, spending time on the Beltline and brunching at local Atlanta eateries. Sabrena Sanders also has a great passion for traveling. Some of her favorite vacation locales include Madrid and Paris, as well as Seabrook and Kiawah Island in Charleston, SC. Her southern roots run deep, so experiencing other cultures and landscapes add another dimension to her real estate attributes.
Designations:
2020 Christie's International Real Estate Luxury Specialist
Accredited Relocation Specialist
Recognition/Honors:
February 2021, Top Agent of the Month, Closed Units
March 2021, Top Agent of the Month, Closed Units
June 2020, Top Agent of the Month, Unit Listing, Units and Sales Written
November 2020, Top Agent of the Month, Sales Written Units and Volume
2020 Top Individual #1 Closed Units
2020 Top Individual #5 Closed Volume
2020 Top Overall, #8 Closed Volume
2020 Top Producer, 5% Individual Units, Atlanta Board of Realtors
2020 Top Producer, 10% Individual Volume, Atlanta Board of Realtors
Sabrena is a superhuman and works hard to get the best offer possible. She is amazing!
- Candice Arseneau
Sabrena Sanders is the perfect representation for your Agency of what it means to be a true professional in the real estate business. She went above and beyond during the entire process during the purchase of our home. We are extremely grateful and blessed to have had the opportunity to work with her as our agent. In my opinion, she may be the best in the business today for the way she handled our concerns and the things we needed and what we were looking for. Sabrena's knowledge of the areas was key in our of selection of where we wanted to live and I would definitely call the company and request Sabrena if I ever purchase another property because I know I will get the best service and someone who has a true passion for her business and the happiness of her clients! Sabrena Sanders rocks all day long! Best in the business, thank you so much for all you have done for the Jones family, we are extremely happy with our new home because of you!
- Lynette & Andre Jones
Sabrena Sanders was more than knowledgeable, attentive, kind, and did all the extra overtime work needed for my closing. I would recommend her to every and anyone in need of a home!
- Quintin Banks
Working with Sabrena Sanders was an absolute joy from start to finish. She is always professional, prompt, and courteous. Sabrena always goes the extra mile for her clients, and I cannot praise her highly enough. I did not think it would be possible but working with Sabrena on our second sale was an even better experience than our first.
- Krista & Reginald Madison
Sabrena Sanders went above and beyond her duty as a sales associate. I was impressed with her knowledge, attention to detail, availability, and kindness. I have already recommended her to several people who are interested in purchasing a home.
- Girte Davis
Sabrena is always very attentive and mindful of your needs. In addition, she makes you feel like family and genuinely has your best interest in mind. She is always very professional and always on time. I could not think of using anyone else as my realtor and I'm always recommending her to new clients
- Aaron Jones
Sabrena was amazing. She went above and beyond to provide service and guidance throughout the entire process. This is my third home purchase, and I never had this level of service with my other two home purchases. I cannot even begin to sing her praises because I would not have enough space here. She was a valued asset before and during and even after the home buying process. I am certain she gives this level of service to everyone whether she knows them personally or not. She is amazing and like I told her, she has ruined me for other realtors in the future if I buy out of state because I am going to expect this level of service. She is a true rock star in the realtor business.
- Shelley Robinson
Sabrena was great during the entire process. Very open communication from her the entire time. Sincere, clear, and concise. Did not promise things that could not be done and was always bringing her perspective and expertise during every step of the process. She is very professional and really engaged in getting the job done correctly and on the best terms possible for us. As a 1st time seller, I love the patience and dedication that she puts in. Her knowledge and expertise in the area that we were selling were a plus. Overall a wonderful experience and looking forward to having her on my side in our soon-to-be home. Sabrena is the BEST!
- Henry Rolon
Sabrena was wonderful in every way. We are so thankful to her and her work ethic and professionalism. Our home is perfect. Thank You so much.
- Lisa Rogers
Sabrena Sanders is one of the best agents that I ever worked with. Sabrena goes about and beyond for her clients. She put my interest first, she broke everything down to me. Sometimes I am stressed and out of nowhere, I would get an uplifting text from Sabrena. Sabrena is an asset to your company. Thank you.
- Shaundell V. McKenzie