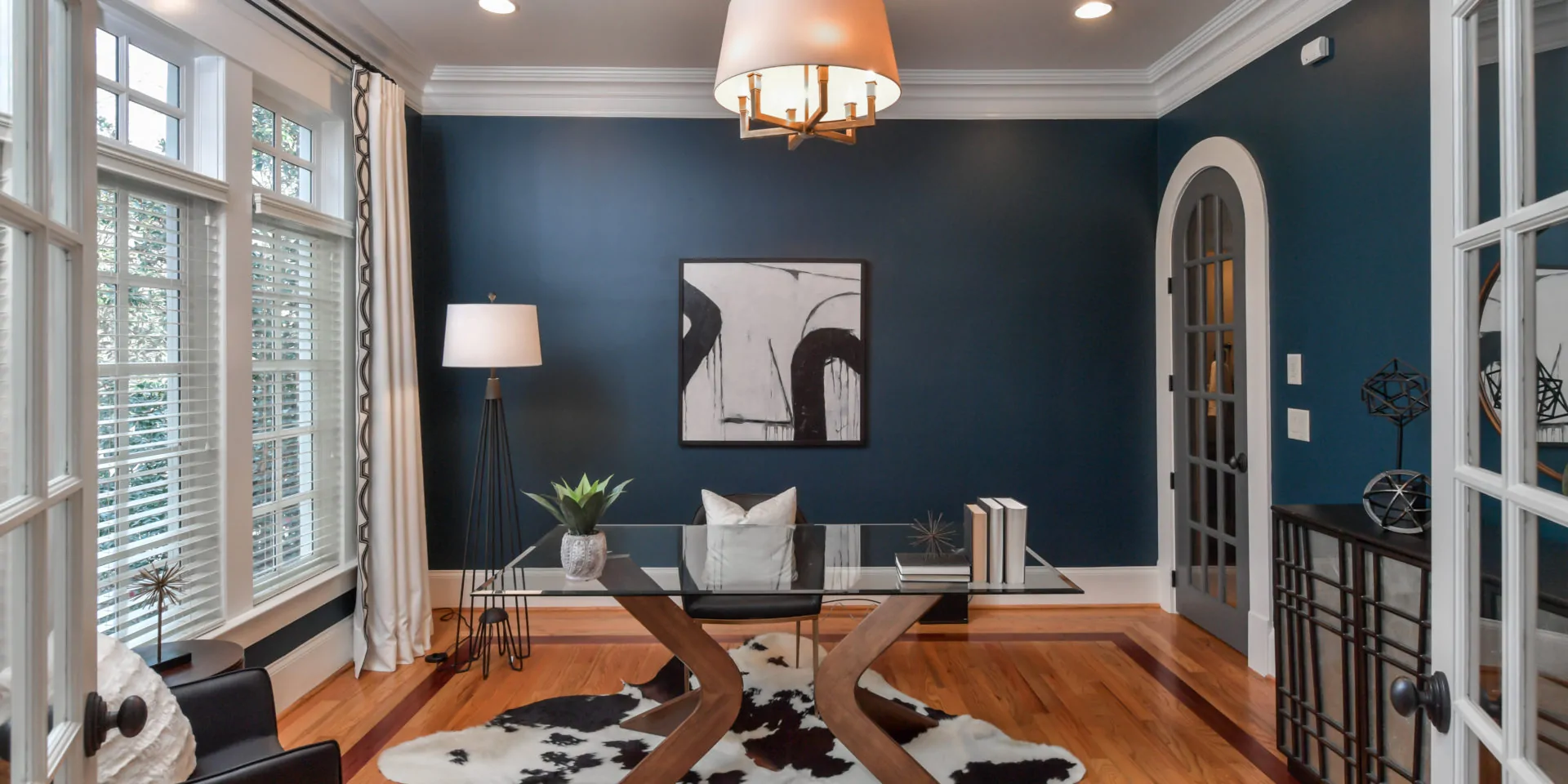 Rachel Provow
Agents Details
Rachel Provow is an accomplished sales and marketing professional and brings her high-energy enthusiasm to assist customers with their real estate transactions. As a resident of Atlanta for nearly two decades, Rachel Provow utilizes her philanthropic and professional experiences to compliment her real estate career. She is a second-generation REALTOR and understands how to work with prospective buyers and sellers to set realistic objectives and then achieve their goals.
Rachel Provow is a graduate of The University of Georgia, is happily married and has two energetic daughters. She enjoys playing tennis, reading, and volunteers within her community.
Buying or selling a home can be one of the most challenging endeavors people undertake during their lifetime.
Rachel Provow brings her energy and experience to help her clients navigate that process and turn it into an enjoyable and fulfilling journey. No matter what type of house you're looking to buy (or sell), let me assist you. I'm confident I can help.
• #1 Team Company Wide
• Top Producer Annually
• 2018, Rookie of the Year
• Atlanta REALTORS® Association Top Producer
• Atlanta Board of Realtors
• Georgia Association of Realtors
• Meals on Wheals Atlanta
• The Drake House
• Dunwoody Nature Center
• Dunwoody United Methodist Church
• The Kloster Group closed 110 transactions and
• The Kloster Group closed $80 Million last year
Rachel Provow is an incredible agent, and an even better person. She is by the far the best real estate agent I've ever encountered in my 48 years. Rachel looks out for the buyer on all levels – rather than simply looking to make a sale. She treats you like her own family. She has been an absolute joy to work with and is the main reason that we were able to find our dream house in a perfect location. I could go on forever, but I think you get the idea ? Thank you.
- Harry and Clarisse Colwell
So much of sales and customer service is commodity.. Until you meet someone really good, and realize that it's not. We had just begun working with another realtor when we met Rachel. We decided to shift our search and work with her after our first phone call and day out together. She's very candid about properties (in the best ways), responsive, easy to work with, and keeps the search fun but on track..a creative deal maker and will look out for you. One of our favorite people we've met, personally or professionally. Thank you again for your help!!
- Tommy Eagan
Rachel is one of the sweetest and most patient people I've met, let alone realtors. We were so lucky to get paired with her- especially after the others we met through Zillow. There were literally points when she got on her hands/knees to inspect some of the houses we visited. She's a great communicator, so thorough, and knows her stuff. Can't recommend her enough! Can't imagine buying a home without her. She made buying our first house fun, and I never thought I'd say that.
- Alex Glick
Rachel was absolutely amazing and I would recommend her to anyone who is looking for a realtor! She was very easy to communicate with, we were always able to head a hold of her, and she always took the time to answer all our questions. She also had so many excellent recommendations for local people (electricians, handymen, etc) and we never felt lost or overwhelmed. Rachel was amazing and will definitely use her again in the future!
- Alyssa Rives
She was professional, guided us to the right property, and Sold our home in 6 hours! We are recommending her to everyone we know! She is a gem, we love her!
- Shannon Dixon
Rachel and the Kloster Group were excellent partners! We would highly recommend them. Rachel helped us through the home buying process every step of the way, and introduced us to great resources throughout.
- Brad Ansley
Can't say enough good things about this team! They are so honest and they really had my back each and every step of the way. Rachel was amazing in helping me sell my old and purchase my new home. Plus I got the opportunity to work with Allison and Peter as well throughout the process and they were wonderful. Highly recommend this group!!
- Leslie Dixon Eisenstat
Rachel couldn't have been any better! We had a great experience and are incredibly appreciative!
- Megan Hurst
I will share just one more thing. When I started looking for a home months ago. I initially contacted two other realtors. Both asked me for proof of funds before agreeing to work with me. I provided proof of funds and then shared feedback and let them know that I wouldn't work with them. As a woman of color, I have often been required to justify occupying certain spaces. That wasn't my experience with Rachel. She extended me the dignity of the full range of my humanity upfront and throughout my experience with her. And for that, I'm forever grateful! Work with Rachel, I'm confident that you will not be disappointed!
- Veronica Azzi
She is the epitome of professionalism. She arrives at every showing on time having done her homework. She shares comps, her knowledge about the neighborhood, what she thinks about home values, points out every detail- from street noises to the age of appliances, educates you every step of the way. She notices everything from the siding to the signs that might point to structural issues. She gives you everything you need to make a good and informed decision. And what makes her impeccable performance even better is that somehow she manages to tune into the things that matter to you as a client. It's clear that she's not just chasing after a sale, she approached her work with a great deal of honesty and integrity. She's got the hustle and tenacity but she will care about the things that are most important to you. Oh and dare I not fail to mention that she's a master negotiator. I've been lucky enough to have a front-row seat while commercial deals in different spaces were worked and can tell you that Rachel would easily outshine many of the people I've worked with. And she somehow manages to be beyond skilled, a master at what she does, and does it all with an engaging and amazing personality! She leans into the challenges, and clearly loves ideating and thinking through potential solutions for issues that surface along the way. Do yourself a favor, call this amazing, talented woman as soon as you can.
- Anonymous