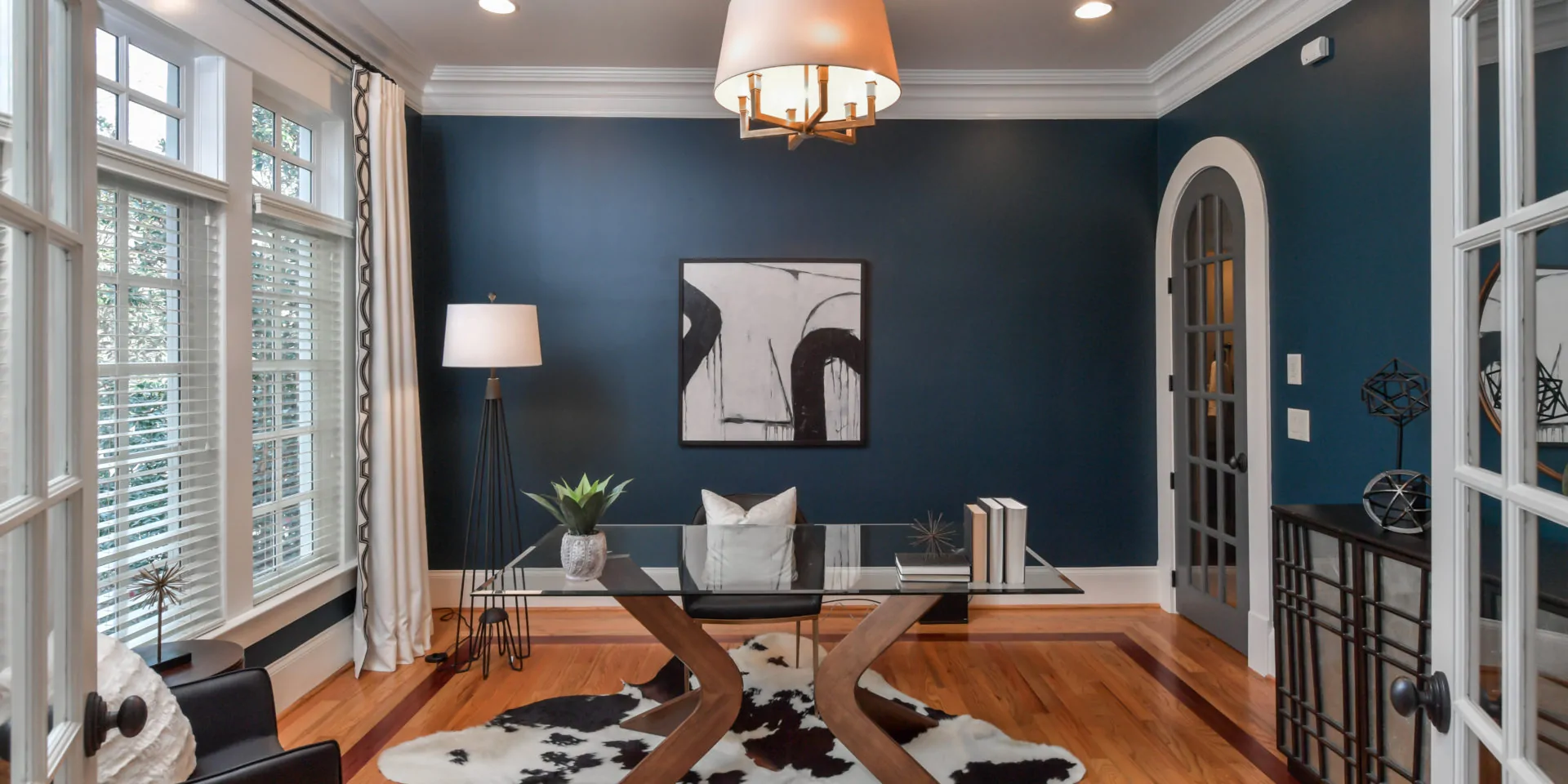 Polly Frederick
Agents Details
An Atlanta resident for almost 30 years, Polly Frederick believes that her passion for real estate stems from her love of helping others. Polly understands that each of her client's situation is unique. Whether they are first time home buyers or more mature sellers moving from their family home, Polly takes time to understand her clients' wants and needs and guides them through their real estate journey to helps them reach their ultimate goals.
Polly Frederick prides herself on her work ethic and attention to detail. She is energetic, focused and enjoys keeping up with market trends and using them to strategize and educate her clients. Polly Frederick uses her past experiences and knowledge to help her clients feel informed and confident so they on focus on their life's next chapter.
Polly Frederick currently resides in Dunwoody with her husband, Chad. She has been an active member of the community and has enjoyed volunteering in her neighborhood, at her church and her children's schools serving on various boards and committees for years. When not selling real estate, Polly enjoys traveling, working out and hiking, attending concerts and sporting events as well as spending time with family and friends.
Atlanta Board of Realtors
Georgia Association of Realtors
Polly Frederick averages 21 transactions and $11M annually
Polly was the best! We had not bought/sold a house in over 25 years. Technology has changed the process and Polly guided us through it all. We had some very specific requirements and Polly was patient as we waited until we found one that "checked all the boxes." On the sell side, Polly was invaluable in helping us determine which updates we should or should not do. On both sides, she offered advice on negotiations for price and inspections. She also gave wonderful recommendations on contractors! Polly's knowledge and fun personality certainly made this transition in our lives as stress free as possible.
- D.H. and P.H.
Polly has been wonderful to work with! She sold our house in less than 24hours and over our asking price. When things came up during the due diligence period, she reassured us and sent in experts for second opinions. When asked for her thoughts she wasn't afraid to let us know where she stood. I appreciated her down to earth authentic personality. If you're looking for a hardworking, ethical, and personable agent you've found one with Polly.
- M.T.
When it comes to buying or selling Real Estate in North Atlanta, GA, do yourself a big favor and reach out to Polly Frederick, a true professional Realtor. Polly knows the real estate market in and around the Dunwoody area better than anyone I know. From handling all the paperwork, photography, 3D virtual touring, marketing materials & digital advertising, Polly performed a superb job in bringing qualified buyer s to my property and negotiating on my behalf to close on a great deal. I can't thank them enough for such a stress-free selling process. I highly recommend Polly as your Real Estate Agent whether you're looking to buy or sell. You will not be disappointed!
- J.K.
Polly was a delight to work with. Unfailingly upbeat and cheerful, but firm and tough in negotiations. She was candid with us in evaluating all aspects of the sale of our home, from pricing to showing. We had previously tried to sell our home, both FSBO and with a competing broker. We were dumbfounded that our home didn't sell. Once we hired Polly, we had our answer. We just hadn't hired the right agent yet.
- P.G.
We worked with Polly to sell our home. What we appreciated most about her was her knowledge of the Dunwoody area, that she took a data-oriented approach to the process, and that she was very pragmatic throughout the process. The experience of working with this agency was very personalized. From the team that helped with staging and pictures through to closing, they know and are part of the communities in which they work, and you can feel that through the process. Thank you, Polly! We would definitely recommend you to anyone looking to sell their home.
- L.D.
Polly did a great job selling our house and I highly recommend her. She helped us set an ideal price and made great recommendations to make the house look better.
- D.L. and M.L.
Polly was recommended to us by a family member. As newbies to the state/area, we relied heavily on Polly's expertise of the area. She hung with us through lots of emotions and helped us find a great house! She will forever be our first Atlanta friend and we highly recommend her.
- C.S.
Polly was wonderful to work with. She responded immediately when I reached out looking to purchase a home. She worked with me step by step and provided great advice throughout the process. When I changed what I was looking for after an early false start she was very understanding and had us out looking at new properties that met my updated criteria within days. When I had questions or needed recommendations she was there with multiple options and guidance each time. She worked hard to get back to me and negotiate the final details of my purchase even during busy holiday weekends and we closed on time in a hot market with as little stress as possible.
- J.M.
Polly made our listing and selling process for our primary residence absolutely turn key. She handled all the day to day details from start to finish. I highly recommend Polly to anyone looking to list and sell their home.
- E.R. and R.R.