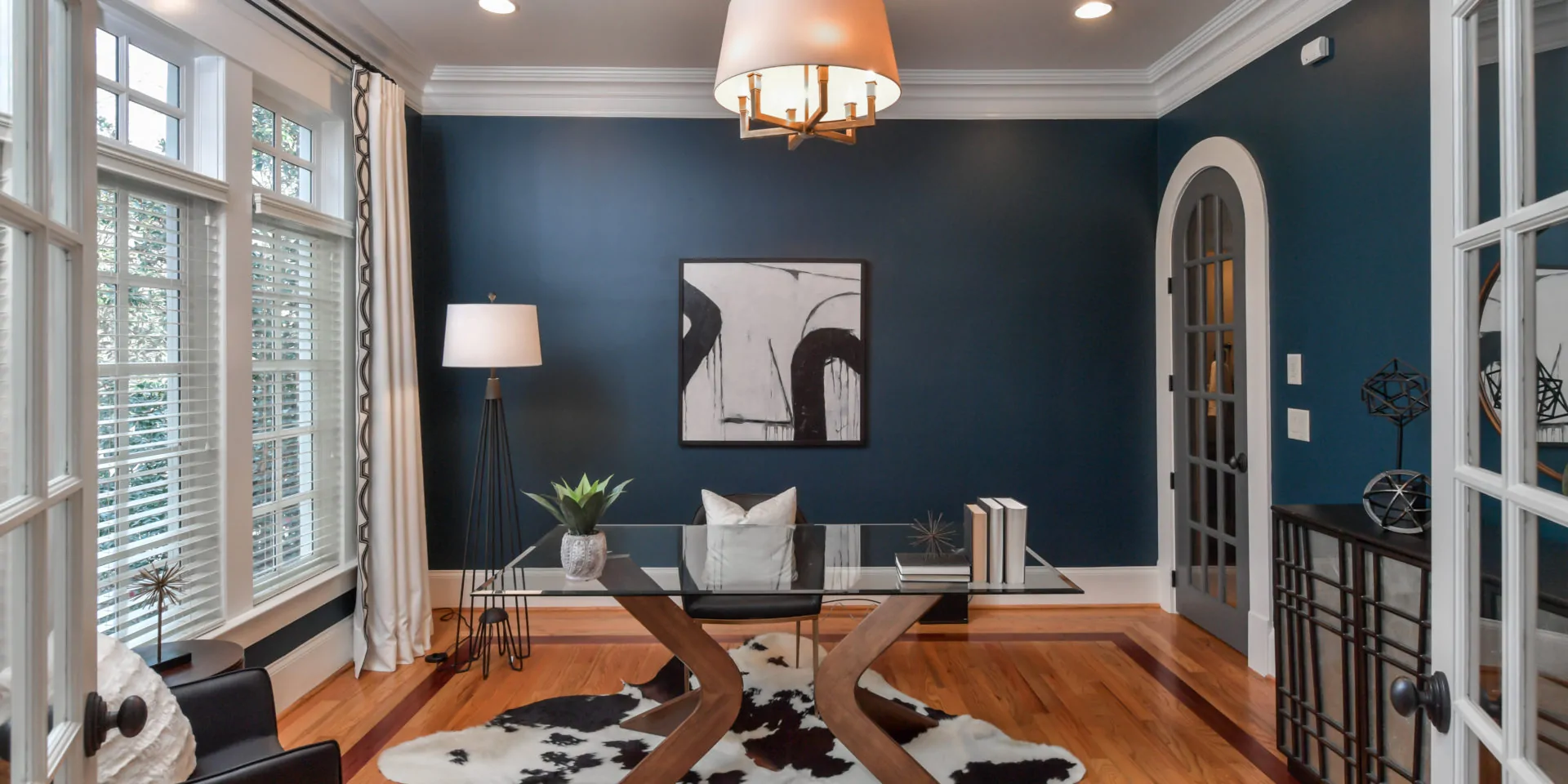 Peter Kloster
Agents Details
During the course of an almost 20 year real estate career, Peter Kloster has created a top performing real estate team, The Kloster Group. Alongside Peter, his wife Allison, their two daughters Sam DiVito and Caroline Nalisnick and Rachel Provow all work together to deliver World Class Service to every single client. The Kloster Group services the entire northern arc outside of Atlanta, we are area experts.
The Kloster Group has sold almost 1000 homes representing over $500,000,000 dollars of residential real estate.
Peter Kloster brings extensive experience as a sales and marketing executive backed by an MBA in addition to his broad technical knowledge. We use our extensive experience, contract knowledge, expert negotiating skills, creative marketing and professional resources to the benefit of both Buying and Selling Clients. Unique to The Kloster Group, Peter specializes in inspection resolution for our clients, negotiating repairs and bring all parties to the closing table with win/win solutions.
Top Producing Team in North Fulton 2004-2020
Top 1% Company Wide 2006-2020
Associate Broker
Life Member Million Dollar Club
Having lived in several states and having owned several houses, we assumed that we wouldn't need too much help from a realtor in the Roswell-Alpharetta area. We thought we'd just find a house online that fit our needs/wants and have a realtor put in the offer after we saw the house. We quickly realized that this housing market at the beginning of a pandemic was unlike anything we had experienced before. The Kloster Group, Allison & Peter, came very highly recommended by a family member. Allison talked to us one weekend to ascertain what was important to us; she listened and seemed appreciative of our detailed list of preferences. She warned us that there were too few houses on the market for the number of buyers. Peter showed us houses too and used his knowledge of home construction to steer us away from costly repairs. After several months of looking and numerous conversations with Allison and others in the firm, we successfully bid on a home that matched our requirements. There is no way that we would have been successful without Allison's input. Allison was patient and responsive throughout the entire process. Every home that you purchase is a tradeoff between wants/needs/finances. Allison helped us find one that met all of them – not perfect, but a great compromise. We appreciate the excellent care we received from the Kloster Group. Their honesty, good sense of humor, and caring attitude made the process fun. We felt that they were enthusiastic about helping us; we were partners on the quest to find the best fit for us. We would absolutely highly recommend them!
- Anonymous
We've used the Kloster Group to buy and sell multiple homes. Their knowledge of the transaction process allowed us to successfully navigate competitive transactions and ultimately win over several competitive bids. When we used them to sell our home, they priced for maximum value and sold our home well above the target price opening weekend. I feel like this group does a great job of keeping their customers front and center and will offer their experience and knowledge of the market to ensure good long-term decisions are made. I look forward to using them again in the future. Not to mention, riding around town with any of them is always a fun time!
- Anonymous
Rachel, Peter and everyone on the team were phenomenal to work with!! Everyone was so helpful, understanding and able to talk us through frustrations that come with buying and selling a house. Peter's expertise was invaluable when it came to negotiations- it's rare to find the experience they all bring in one group! I can't recommend them enough!
- Kelly Burke Newman
The Kloster Group is the BEST! My husband and I met with Allison and Peter years prior to purchasing a home to talk about expectations related to a home buying experience. We casually looked at homes and continued to save. When they walked us through houses, they pointed out EVERYTHING. The good, the bad…. they were very thorough. Even now, when I drive by homes, I think to myself…. the Klosters would never let us buy that home because of x, y, z OR they would love that house because of x, y, z. When they saw the house that they felt would be our home, they called us, got us in to see it immediately, and we put down an offer quickly (without my husband ever seeing it!). I was THAT confident after our process with them – we had looked at many homes, learned what we loved, and the Kloster Group knew what we wanted, too. We are SO happy with our home, and we will without a doubt use them for all our home buying needs in the future!
- Anonymous
We used the Kloster Group to buy our first home and have since recommended them to anyone who asks. Their knowledge of the area and unique blend of expertise made home buying an enjoyable experience and one where we knew we were making the best decision for our family. We will be using them again!
- Anonymous
The Kloster Group are pros! Couldn't ask for a better team to buy my first new construction. Peter, Allison, and Sam helped me with every step. Thank you so much! Will definitely call on the Klosters for any real estate needs!
- John Stimson
Absolutely the best to work with. Allison and Peter are so knowledgeable and amazing. We highly recommend them!
- Anonymous
Everyone at the Kloster Group is absolutely amazing! We worked with Sam to help find our first and second home and she was extremely helpful in both the buying and selling process. Don't think twice about using the Kloster Group!
- Lexey and Michael C.
The Kloster Group are the best agents you could ever ask for. Sam is extremely knowledgeable and will not let any of her clients make a bad investment. Peter and Allison are amazing too and have been in the business forever! They are extremely honest, helpful, and wonderful people. Thank you so much for everything you've done for us!
- Jonathan and Janine B.
The Kloster Group are pros! Couldn't ask for a better team to buy my first new construction. Peter, Allison, and Sam helped me with every step. Thank you so much! Will definitely call on the Klosters for any real estate needs!
- John S.