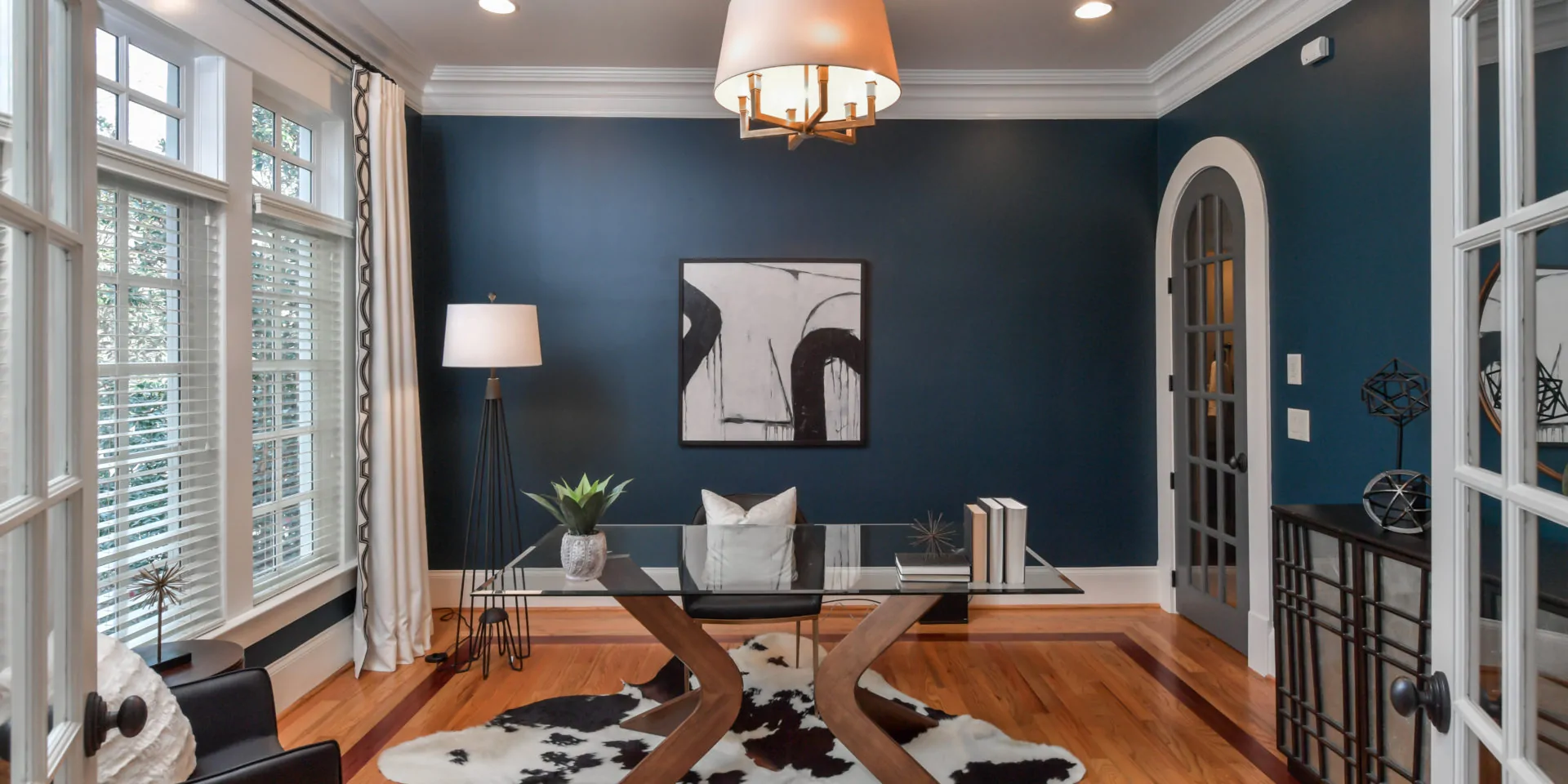 Kiley King
Agents Details
Today's unique real estate market requires the value of a professional agent. Whether it's developing well-targeted marketing strategies for sellers, or sifting through the inventory and financial confusion for homebuyers, Kiley King is the agent for you. Kiley is committed to providing the very best service to each of her clients and will work continuously to help you accomplish your goals. In this environment, new technology and fast, creative thinking can make the difference whether you're buying, selling or renting.
Kiley King has been in the business since 2010 and is energized by every aspect. In working with both buyers and sellers, partnering with a top agent (Dawn Mullins) early in her career and gaining a comprehensive knowledge of the marketing department through hands on experience, Kiley King truly has everything you could ask for in an agent. She brings a passion for the city, knowledge of the industry, and the skills to make a deal. Buying or selling a home can be an extremely complex and emotional experience. Kiley King strives to build a relationship with her clients to better understand their needs and feelings. Her professional and personable service will create the smooth transaction you deserve.
Kiley King is proud to call herself an Atlanta native. She attended Woodward Academy in College Park and graduated in 2009 from the University of Georgia. She has lived in the neighborhoods of Hanover West, Mount Paran-Northside, The Gallery, Peachtree Hills, and currently lives in High Point.
ACHIEVEMENTS & DESIGNATIONS:
#8 Agent Volume, #6 Units Sold – Harry Norman REALTORS® , The Buckhead Office, 2020
2020 Agent of the Month (Feb., March, June and August)
Harry Norman, Realtors Million Dollar Council, 2013 – Present
Senior Marketing Consultant, 2014 – Present
Atlanta Realtors Association Top Producer
Miss Emmie, 2020 (Peer nominated company award)
Accredited Relocation Specialist
#14 Agent Volume – Harry Norman REALTORS® , The Buckhead Office, 2018
#8 Agent Volume, #3 Units Sold – Harry Norman REALTORS® , The Buckhead Office, 2017
Rookie of the Year, 2011
Kiley helped me find a house on very short notice in a very small time frame. The house she found is in a very good location and checked all the boxes on my list of criteria. She helped me understand the process, as this was my first house, and worked with me from start to finish to make it a very smooth and easy process. Would definitely recommend.
- Anonymous
Kiley King knew my building better than I did. She helped us set a fair (high) price and brought the first offer in at 97%. It was a great experience. My property was a luxury condo in the Buckhead section of Atlanta. The market was good, but the competition to stand out was fierce. Mrs. King helped put together excellent marketing material and brought numerous prospects to our door. It was a wonderful experience.
- Anonymous
Kiley was absolutely wonderful to work with. I was a first-time homebuyer and her extensive knowledge of the process helped tremendously. I felt very comfortable throughout the process. Kiley even looked up surrounding proprieties that are slated to be built and showed me renderings and plot layouts to really help me understand the outcome of the building next door to my house. She is a rockstar and I would recommend her to anyone!"
- Anonymous
We would highly recommend Kiley for anyone looking to buy and/or sell a home. She is an expert in the industry and knowledgeable across the different markets of the area, but what was most impressive to us was how on top of the entire process she was. She went above and beyond each and every step of the way to make sure we got everything we wanted and more in our first home. We recommend Kiley to everyone we know and look forward to working with her in the future.
- Anonymous
We recently moved from Michigan to the greater Atlanta area in search of a new home. She was extremely knowledgeable throughout the process, along with providing us recommended areas and houses to look at, based on our needs and preference…. and ended up getting us the only house we wanted, by negotiating better than the other 4 buyers! You cannot beat that type of service, especially within this crazy seller's market! Definitely recommend Kiley, and will do so if anyone else asks us.
- Anonymous
Kiley helped me and my wife find and purchase a home in 2017. As a native to Atlanta, I have never come across anyone who has more knowledge about all neighborhoods and communities in and around Metro Atlanta. With the growth and the ever-changing landscape of Atlanta, this was incredibly helpful. With every request, she was able to pinpoint an area and home that met these needs. In what we anticipated to be months of work we were able to find and purchase our first home within weeks. It was a no-doubter and we will be forever indebted to Kiley for finding the perfect starter home to raise a family. I recommend Kiley to anyone who is looking to find the home they are hoping for. She'll find it.
- Anonymous
There is no doubt in my mind that my husband and I would not have found our dream home with anyone else's help but Kiley's. She is truly the BEST! We started looking for a home (with a pretty strict timeline of a baby on the way) in January 2020. After three highest-bidder offer situations, we finally found the perfect place right in the middle of the Coronavirus pandemic. Because we trusted Kiley so much, we actually put an offer in without even seeing the house person! There is no way my husband would have agreed to that with anyone else's stamp of approval besides Kiley's! Kiley is VERY smart and extremely knowledgeable about this process, always remembering to ask sellers about small and important details that she knows would be critical for every home buyer (and when Kiley says it's important . . . it is). I am certain that we would not have the house we did if she had not expertly put together an offer to make our "listing-price offer" seem more attractive! And, after our offer was accepted, Kiley was constantly in touch with us – making sure we knew everything about closing and inspection. During our inspection, we learned there was a mold/termite issue, and BEFORE THE INSPECTION WAS OVER, Kiley already had her mold contact at the house to give us a quote! After close, Kiley provided us with everything we needed to get all of our utilities set up. She truly thinks of everything. It's clear she cares about her clients and really wants them to find the best house for them! I would tell ANYONE I know to use Kiley. We are so grateful!!!!
- Anonymous
Kiley went above and beyond with every detail involved in our home search and closing process.
- Apr. 2018
While I had a reliable recommendation for Kiley and an appreciation for Harry Norman's reputation, it was Kiley's knowledge, demeanor, and frank communication that convinced me to select her after our two meetings. And once the process began, I was extremely pleased with her ability to negotiate and keep me informed every step of the way. I cannot say enough good things about her skills as a sales associate.
- Jul. 2018
Kiley was amazing! 5 stars. We have recommended her to everyone possible.
- Apr. 2020