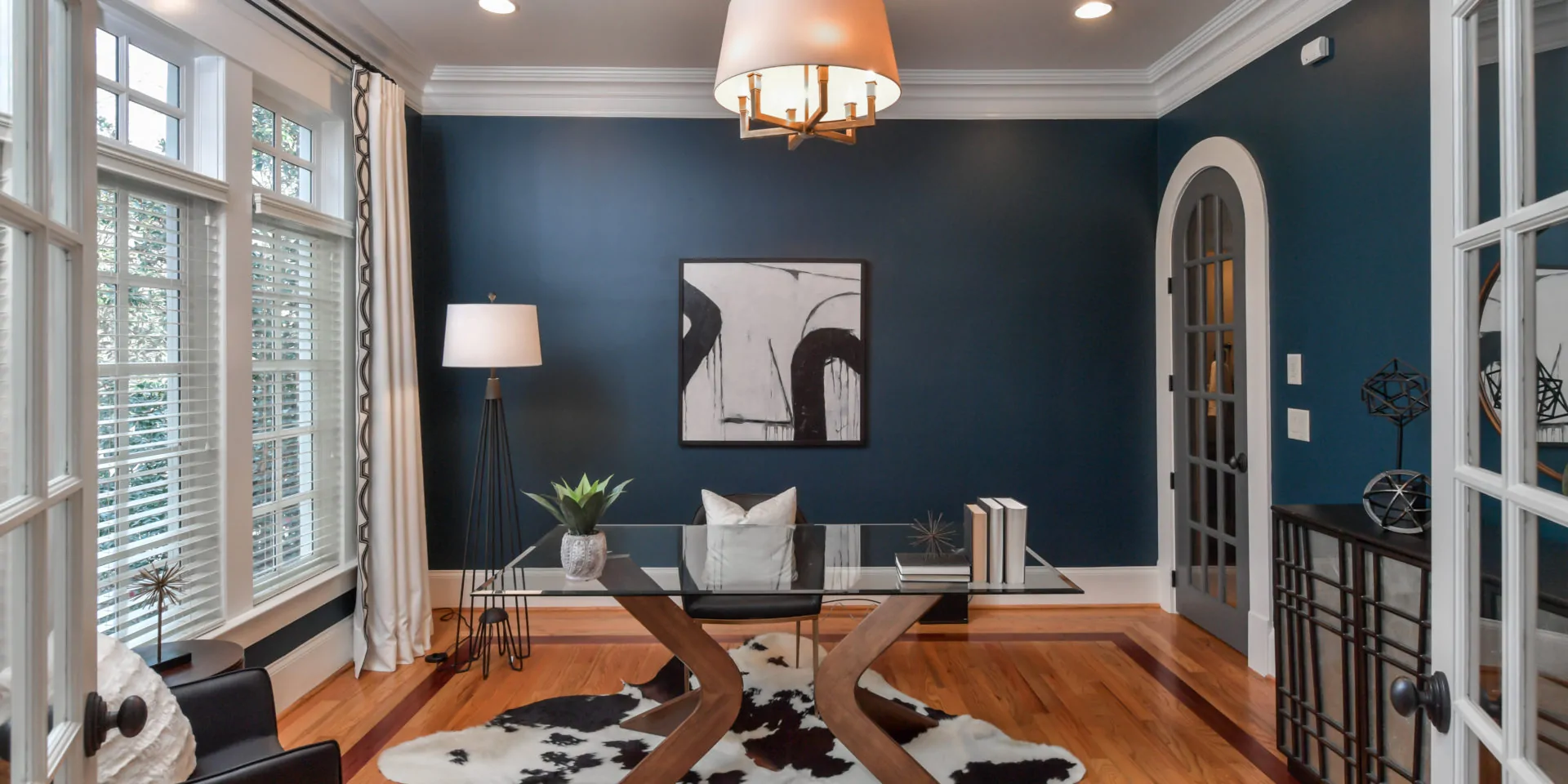 Karen Blass
Agents Details
Karen Blass grew up in the real estate business, having a successful, top-producing mother selling real estate in South Florida. Karen helped her mom with showings and open houses. Having a strong role model helped Karen launch her real estate career in 1996. Karen's professional goal has always been to treat her clients with honesty, integrity and professionalism to ensure they get the best outcome when buying or selling a home.
Having sold real estate all around metro Atlanta and through some very tough markets, Karen Blass has maintained a steady, successful career mostly through personal referrals and repeat clients. Karen's passion for real estate makes it easy to help her clients move to their next stage of life whether it is buying their first home, downsizing, upsizing, relocating or just wanting a change. Karen Blass loves being part of the process and making it as seamless as possible for her clients.
When not busy selling real estate, Karen Blass has been actively involved in her community as a member of the Sandy Springs Society and volunteering with the Atlanta History Center, Friends, Junior League of Atlanta, Juvenile Diabetes Research Foundation, Winship Cancer Center, the National Charity League as well as in her children's schools throughout the years. Karen Blass and her husband, Jared, enjoy traveling, hiking, cooking, entertaining, reading, live music and spending quality time with their two children, Rowan and Whit, as well as their families and friends.
We absolutely loved working with Karen! She was always available and with her 20+ years of experience, she was very educated on homes and the market in general. After seeing how other potential buyer's agents worked, it showed the professionalism that Karen has. It has been great to stay in touch with her even after the sale. We plan to work with her when we are in the market to upgrade again.
- Thomas and Jamie Leigh B.
Karen found the perfect home for us and remained upbeat and professional during a difficult process. We ran into some appraisal issues and Karen did not miss a step. She diligently worked to protect our interests throughout the process. Needless to say, the purchase was completed, and we are certain the only reason that we actually found a house, much less one we are happy with, is because of Karen's persistence and exceptional knowledge of the Atlanta market. Throughout this process, Karen probably spent as much time with our family as her own. We have cemented a tremendous friendship, and we have identified the only realtor we will ever work with, in Atlanta.
- Craig and Sara H.
It was a pleasure to work with Karen for many reasons – besides being energetic, professional, and extremely motivated; Karen neither wasted my time nor hers when trying to find a suitable property for me. She was always prepared and was able to quickly filter through the properties I was not interested in. I would highly recommend Karen to anyone who is looking in the Atlanta area and welcomes to opportunity to work with her again in the future.
- Dan D.
In the course of my husband's long career with GE we have made several moves to various parts of the country. Dan and I both feel that Karen Blass is clearly the best realtor we have ever had the opportunity to work with. We were very impressed with her thorough knowledge of the Atlanta area and the many different towns and neighborhoods that were available to us. We felt that Karen worked extremely hard for us and that she truly had our best interests in mind every step of the way. Karen also was exceptionally organized and we were very impressed with her ability to keep track of the many details involved in the whole moving process. Karen was very pleasant and professional at all times and helped make our move to the Atlanta area a very positive experience. With Karen's help we found a home we love in a great area. When the time comes for us to sell our home in Atlanta we will absolutely work with Karen Blass again and plan on recommending Karen to any of our friends and associates.
- Terese & Dan H.
Karen has represented us on several transactions. She is a terrific real estate agent who really understands the market and all the issues that need to be considered when buying or selling a home. She is also delightful to work with. A++.
- Craig and Becki K.
Karen is AMAZING, she knows the area and business very well. She looks out for her clients no matter what and will never steer you in the wrong direction. She is direct and very honest, which I really appreciate. I have sold and bought a home with her and would recommend her to anyone I know looking to buy or sell in the Atlanta area.
- Anonymous
Karen represented us as both the seller of our old home and the buyer of our new home. She was extremely professional and made the process run smoothly. We would highly recommend her!
- Anonymous
If you are looking to buy or sell a home, I highly recommend using Karen Blass. She has great knowledge of every neighborhood in Atlanta and made my experience very easy as a first-time homeowner! She is always available to answer your questions and walks you through every step of the way.
- Anonymous
Karen was fantastic to partner within the sale of our home. She had a great balance of sharing information but not "oversharing" as to cause undue stress for us throughout the process. I always knew she was available when needed and that she had my family's best interest at heart. At the end of the day, the best insight I can provide is that she would be my first call in the future if I were looking to buy or sell a home in the Atlanta area.
- Anonymous
Karen was in a word great. She sent me applicable listings, made herself available to show me houses, helped me get the economics squared away, was on top of every step and ensured the process moved in the appropriate direction, provided options for great contractors, and helped me all the way to the closing. I highly recommend her to anyone, in fact, I have.
- Anonymous