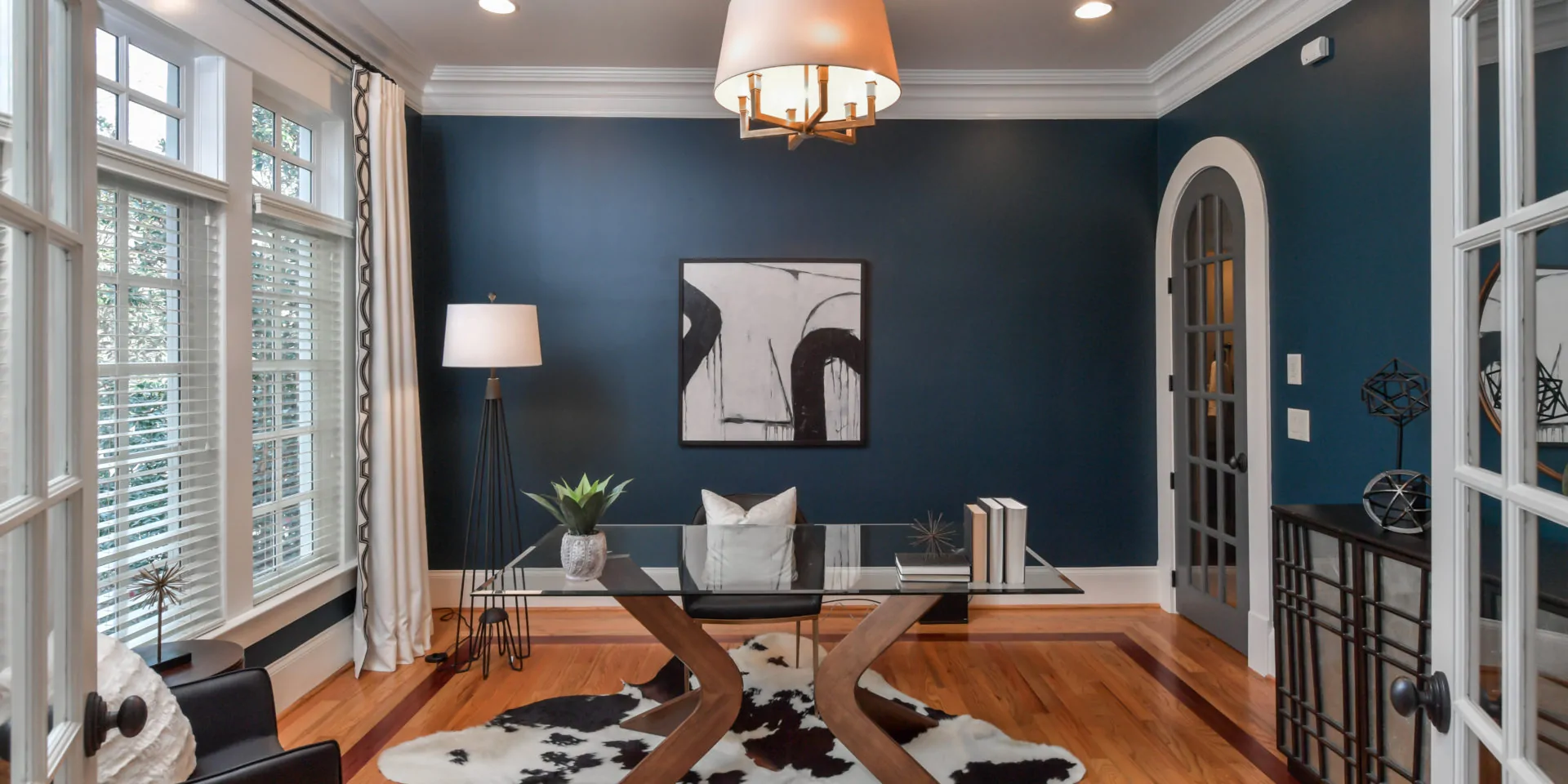 Holly Young
Agents Details
Holly Young was attracted to a career in real estate because she is passionate about solving problems and helping people. Real estate perfectly pairs these two passions and Holly Young loves using her service-orientated mindset, attention to detail, and strategic thinking to ensure her clients' goals are met during every step of the home purchasing and home selling process.
As a recent first-time home buyer, Holly Young understands the stress and joy of finding a home. She uses that knowledge to help her clients feel comfortable, confident, and excited about life's newest chapter.
Prior to real estate, Holly Young has worked in a number of careers that enabled her to develop and hone her skills to best serve her clients. She has been a high school science teacher with Teach for America, a strategy and operations consultant with Deloitte, and, most recently, an account manager with a boutique marketing agency.
Holly Young lives in Virginia Highland with her husband, Townshend and their corgi, George. She has a bachelor's degree in foreign affairs and history from the University of Virginia. In her free time, she enjoys hiking, playing tennis, trying new restaurants, and traveling.
Recognition/Honors:
2020 – Rookie of the Year, Company Wide
2020 – Atlanta Realtors Association Top Producer
2020 – Harry Norman Top 20 Individual Agent, Buckhead Office
2021 – Atlanta Realtors Association Top Producer
2021 – Top 5% of all Atlanta Realtors for volume sold
2021 – Top 10% of all Atlanta Realtors for units sold
"Holly is a dedicated professional who diligently works with and for her clients to find the best possible home. She is extremely organized and very communicative. Her knowledge of the Atlanta market is unparalleled, as is her familiarity with all the things you have to pay mind to when buying a home: she always makes sure the potential buyer takes a good look at/ventures into the crawlspace and the attic, and she encourages the buyer to familiarize herself with the surrounding area. She always offers an honest assessment of each property, and is very helpful in explaining the complexities of buying a home in a clear and understandable manner. And she is more than adept at juggling all of the to-dos, deadlines, and communications inherent in buying a home--from viewing to offering to inspection to closing. I would highly and without hesitation recommend Holly to a potential buyer." - A.G.
-
"Holly Young at HOME Luxury Real Estate made selling our family home of 30 years and finding our future dream farmhouse seamless. In the frenetic real estate market of 2021, Holly went to bat for us and got the price we wanted for the sale of our home and negotiated the price for our future home. Her attention to detail was impeccable. She made a very stressful situation almost effortless. She was always ahead of the game, professional, organized and always available to answer our questions in a timely manner. We highly recommend Holly for your future real estate needs!" -The Haskell's
-
As first-time homebuyers, we were new to the process – Holly guided us every step of the way from start to finish. From getting pre-qualified up until the closing day, she made our experience smooth and easy – even in this extremely competitive market! Since we were out-of-state buyers, we could not see the homes in person. She diligently videoed each one for us and gave a clear picture of what it would be like. We knew we could trust her, and now we are enjoying our dream home! I would highly recommend Holly to any buyer or seller. She is efficient, trustworthy, and pleasant to work with – what else do you need?
- J. P.
Holly was instrumental in making sure that we secured the property, talking me through the various reasons we needed to bid what we bid, and ultimately was a huge help in getting us through diligence and final close. She was indispensable and I will be actively referring her to my friends as they begin to look at buying their first homes.
- M. T.
Holly was great! She was extremely knowledgeable and always kept great communication. I would definitely recommend buying or selling a home with her.
- S. B.
Holly was recommended to my family by one of our relatives. She was so patient, knowledgeable, and pleasant to be around. She would explain everything in detail, (which for me, as a young buyer not knowing anything was needed). I would 100% use Holly again in the future. She is so personable and friendly. She made sure to help me through every step of the process. I loved that she pays attention to detail and is attentive to my thoughts and needs throughout this whole process. She went above and beyond with recommendations when roadblocks were encountered.
- R. B.
Holly was fantastic!! We were so happy to have her as our Realtor.
- E. B.
Holly was great, she was extraordinarily responsive and dedicated to helping us find a home and we couldn't be happier with the result.
- C. B.
Holly was a pleasure to work with throughout the process of buying my first home. I would highly recommend her to anyone looking to buy a home!
- A. H.
Buying a home is a daunting process. There is so much to keep your eye on. It was different this time around with Holly in my corner. She has a great ability to read her clients and provide the right level of support and context. Throughout the process, I felt informed, and supported. I knew which things required my attention and which things I'd be able to rely on Holly for. She went above and beyond consistently. Just one example – She read HOA minutes to ensure that my property could be used in the way I intended to use it while still giving me flexibility in the future. In the end, I'd say Holly earned my business. As long as I am buying a home in Georgia and Holly is still a real estate agent – she's got my business!
- N. P.