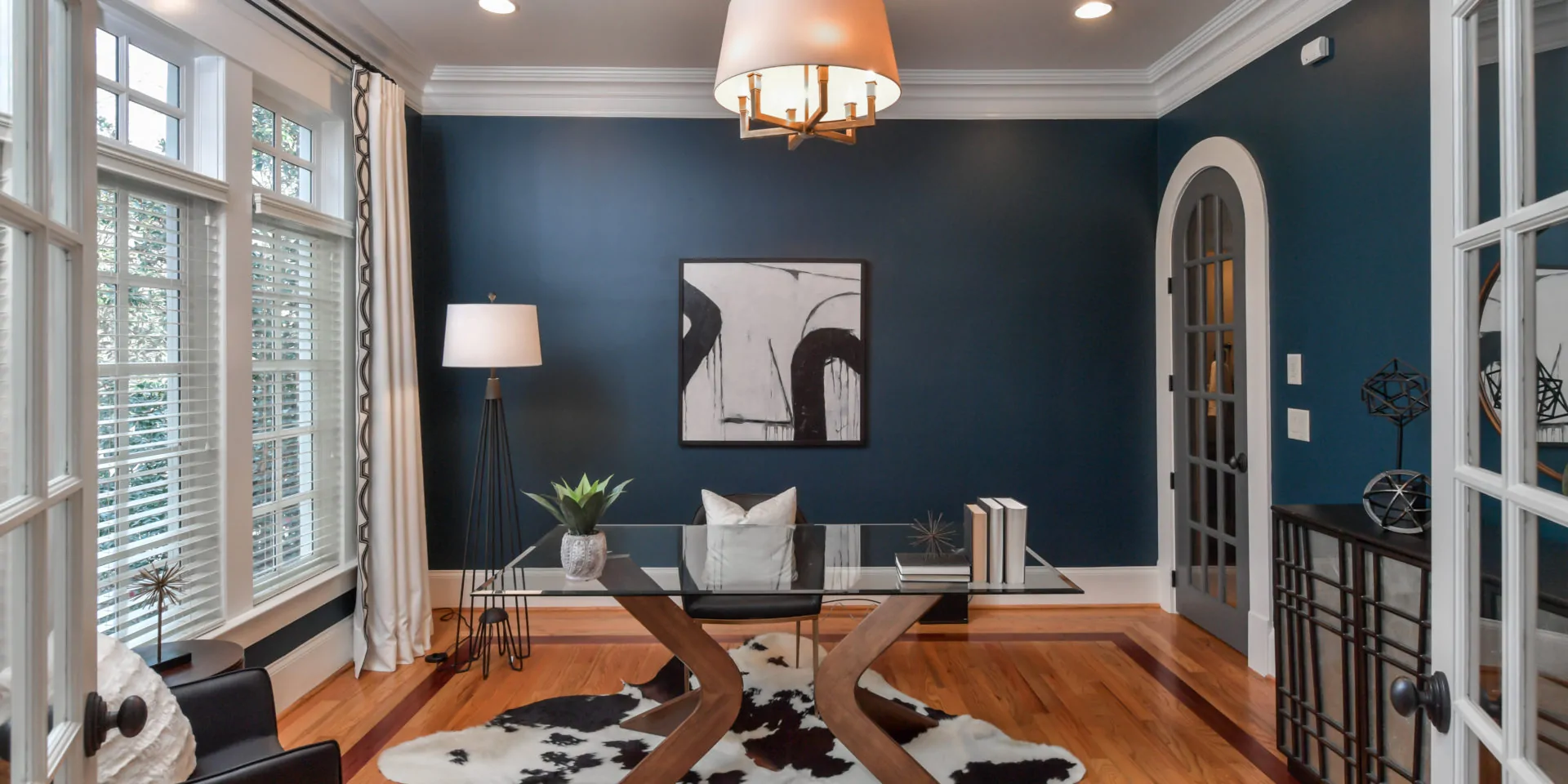 Farley McGrew Sirockman
Agents Details
Farley McGrew Sircokman is a third generation Atlanta native with a love for Atlanta Real Estate. She enjoys keeping up with market trends and sales strategies, but her real passion lies in the relationships built while guiding others through the sales process. Her intention is to continue these relationships long after the ink has dried at the closing table.
Being from Atlanta, Farley McGrew Sircokman has lived in and is familiar with several parts of the city. She has extensive knowledge of Atlanta's many neighborhoods and rich history, and she enjoys sharing this uniqueness with each of her clients. Client satisfaction is always Farley's top priority, regardless of what their goals may be. She understands the importance of "home" and aims to make the process seamless and enjoyable.
After graduating from the University of Alabama, Farley McGrew Sircokman worked in marketing where she focused on innovative ways to increase sales. After several years in this position, she decided to pursue her lifelong dream of becoming a real estate agent. She joined the Buckhead office with Atlanta's #1 sales team, Travis Reed & Associates.
Farley McGrew Sircokman currently resides in the Westside with her husband, Matt and her son, Michael. When not selling real estate, Farley enjoys traveling, reading, cooking and spending time with her family and friends.
I am an active member of the Skyland Trail Young Young Peoples Committee since 2014 and served as the Chair of the Southern Shindig event in 2020. I am involved in at the Schenck School and have served on the event planning committee for the Sporting Clays for Kids event since 2017. I am also a member of the University of Alabama Young Alumni Group and the Kappa Kappa Gamma Young Alumni Group.
Knowing Farley personally for over ten years, I understood her integrity, tenacity, and dedication to all the endeavors she has put forth. Having the good fortune to work with her as my realtor has only deepened my admiration for her and her professionalism. Farley first prepared an in-depth analysis of my home and its value. She demonstrated her knowledge of the market by pricing it fairly, marketing it aggressively, and getting me the best and quickest return on my investment. Farley's competency at negotiation and her knowledge of her profession protected me when inevitable complications arose. I can honestly say that without her skill and hard work, this transaction would have been lost. Throughout the entire process, Farley offered constant feedback and communication. I was never left wondering what was happening as is so often the case. She also went above and beyond helping me coordinate all of the aspects of my move. Her ability to listen to my needs allowed her to find a new home that I love, in a place I never expected. She is one of the best in the business, and I have no doubt all of the clients working with her would agree.
- S. D.
Farley Sirockman is an amazing real estate agent! Better than that, she is a fine person. Farley sold our house for full price without even putting it on the market. She then turned around and found us a fantastic townhome in a completely different part of town. Cool under pressure, always available night or day, firm but fair, and ethical beyond reproach, we found her to have all the attributes of a first-class real estate agent. She is very bright with tremendous people skills, intuition, and a work ethic that is hard to find these days. I would recommend Farley without hesitation.
- D. M.
We came to Farley after having our house listed with another agent for several months. Her level of involvement was so much better than any other agents. She actually cared about the home, walked through every room, and knew it as well if not better than us. She made the closing process as easy as possible, and coordinated all of the repairs even though she did not have to. When we let emotions get the best of us during negotiations, she kept us grounded and reassured us it would all work out. I could not recommend Farley enough as a real estate agent.
- T. G.
Working with Farley was lovely. She took away the stress of looking at houses and made it fun. Came prepared with printouts, comps, and knowledge of the neighborhoods. I'm so happy with my house it couldn't be any more perfect for me.
- I. C.
This was the only real estate transaction process that we actually enjoyed!
- J.M.
Farley was great throughout the entire experience. She was quick to answer any questions I have and follow up with any requests/communications with the buyers. She made the process very easy!
- A. H.
From start to finish, Farley exceeded all expectations. She helped us find our dream home and worked tirelessly for months, leading us throughout the process with which we had no prior experience. Farley's communication, guidance, attention to detail, patience, perseverance, thoughtfulness, preparedness, and kindness are unmatched. She went above and beyond every step of the way. She is passionate, trustworthy, and always eager to help. Farley has all of the qualities that we could've hoped for in a realtor, and we look forward to any and every opportunity we get to spread the good word about Farley & recommend her. We will be lifelong clients, and we are grateful to have made a new friend as well!
- S. M.
Farley did a superb job in representing us.
- D. J.