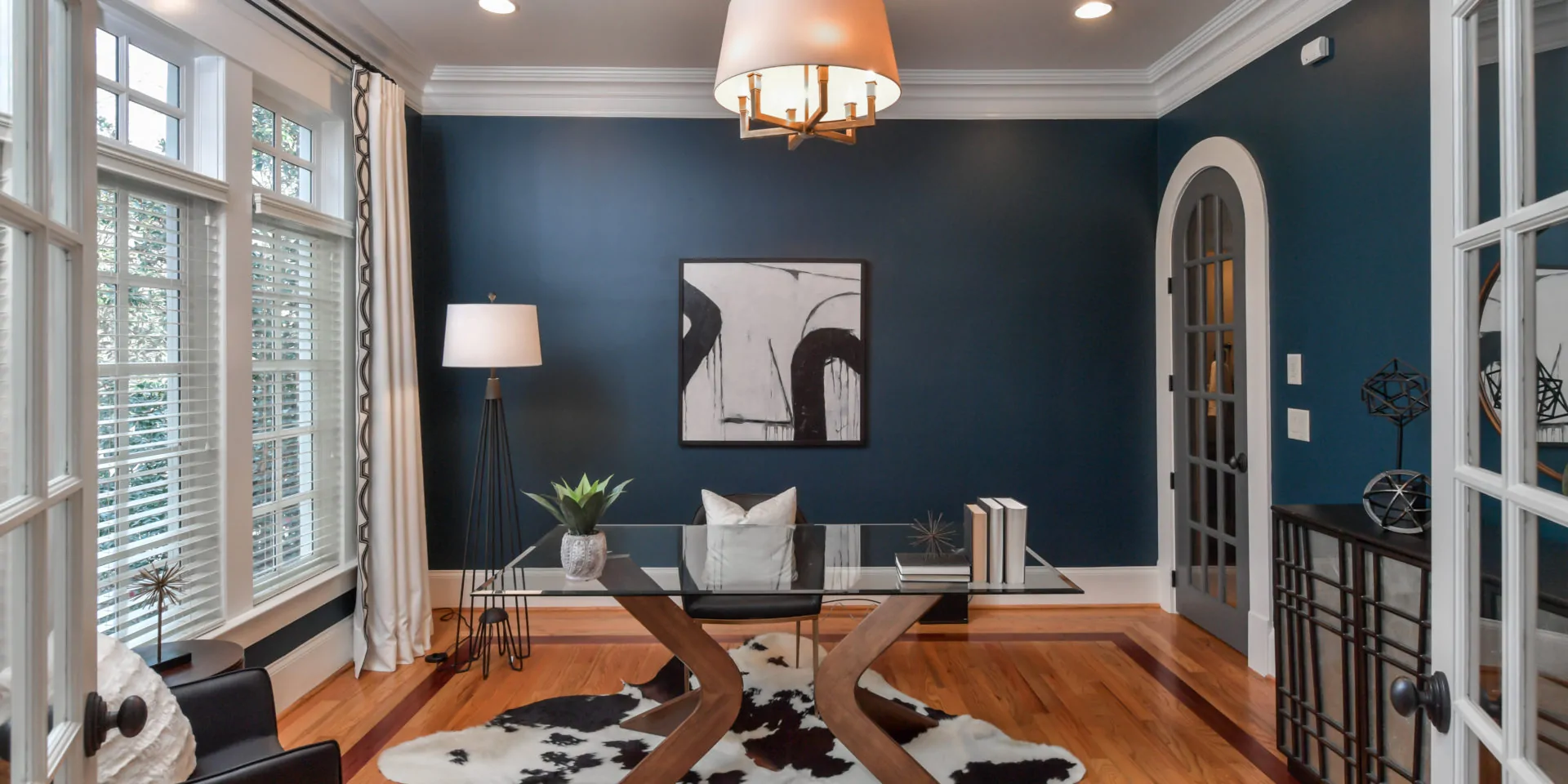 Caroline Nalisnick
Home » Caroline Nalisnick
Agents Details
As a lifelong resident of Atlanta, Caroline Nalisnick knows her way around many of the neighborhoods in the metro area. She has lived everywhere from intown neighborhoods like the Westside and Brookhaven up to Roswell and now Alpharetta. Caroline Nalisnick has been surrounded by real estate for the majority of her life. As a family team, The Kloster Group shares a passion for all things HOME.
Caroline Nalisnick enjoys educating people on the many aspects of owning a house. Teaching a client how to make the right decisions in any market is invaluable. She wants her buyers to learn how to purchase smart, understand the maintenance required during home ownership, how to make profitable decisions during renovations, and ultimately how to get their home sold. Caroline brings exceptional service to every step in the process.
After graduating with a degree in Industrial Engineering from Georgia Tech, Caroline spent 10 years working in supply chain and project management roles for Fortune 500 companies. The experience gained from her prior career provides Caroline with a solid foundation in problem solving, negotiating, and cultivating relationships to help her excel in the world of real estate.
Caroline Nalisnick and her husband, Adam, live in downtown Alpharetta. When she is not working, she enjoys trying new restaurants, traveling, spending time with her nieces and nephews, and soaking up the sun.
#1 Team in North Fulton Harry Norman Realtors office 2002-2020
The Kloster Group closed 90 transactions and $50M in sales 2020
The Kloster Group has sold over $500M in real estate and is approaching 1000 homes sold
"Caroline was the best decision we could've made when we started our buying journey. She was a great listener and gave incredibly helpful insights and knowledge in such a difficult market. She was always accessible and extremely quick to reply in all situations. It was incredible to be able to fully trust Caroline to guide us through the process and she helped us find (and win) our dream home in Brookhaven. Thank you Caroline for everything!" - A.G.
-
"Caroline helped us sell our home in Decatur, GA in 2021. We had already attempted to sell that same home in 2020 through another agent but were not able to get to a final sale. When we worked up the energy to try and sell again in 2021, it was a completely different experience with Caroline. Caroline brought a level of expertise that made the process much less stressful. She was able to explain everything in a step-by-step and organized manner, so that I was able to easily understand what was needed and why. Caroline was extremely professional, and her efforts led to concrete results. Our photos looked amazing, she advised on what home improvements to make (and helped coordinate vendors), and her insights on timing were instrumental in getting our home sold at a great price. I have nothing but amazing things to say about Caroline and about Home Real Estate. I hope to work with Caroline for each purchase and sale in our future." - D. W.
-
Caroline went above and beyond to make our first home buying experience incredible. She taught us what red flags to look for and how to negotiate; she knew our budget and desired area and saved us a ton of money. We really could not have been happier with her. We originally contacted Allison Kloster, her mother, after being referred by friends who bought their first home with Allison. Allison helped us get started and introduced Caroline to us as her daughter and part of the Kloster Group at Harry Norman. The entire team was phenomenal and really worked together to find us the home that was perfect for us at a price that was perfect too. I would highly recommend Caroline and everyone in the Kloster Group to anyone buying a home.
- Scott L.
Caroline is courteous and professional. She has excellent communication skills and kept us informed at every step of the way.
- Nay M.
We've used the Kloster Group to buy and sell multiple homes. Their knowledge of the transaction process allowed us to successfully navigate competitive transactions and ultimately win over several competitive bids. When we used them to sell our home, they priced for maximum value and sold our home well above the target price opening weekend. I feel like this group does a great job of keeping their customers front and center and will offer their experience and knowledge of the market to ensure good long-term decisions are made. I look forward to using them again in the future. Not to mention, riding around town with any of them is always a fun time!
- Anonymous
We used the Kloster Group to buy our first home and have since recommended them to anyone who asks. Their knowledge of the area and unique blend of expertise made home buying an enjoyable experience and one where we knew we were making the best decision for our family. We will be using them again!
- Anonymous
I truly can't recommend Sam, Caroline, and the rest of the team enough! They are simply incredible. They were so patient with us as buyers, truthful and honest. Homes we really liked they told us why we shouldn't buy or what we should think about and then they found us our dream home. 5 STARS!! Well, I would give more if that was possible!
- James and Nicola S.