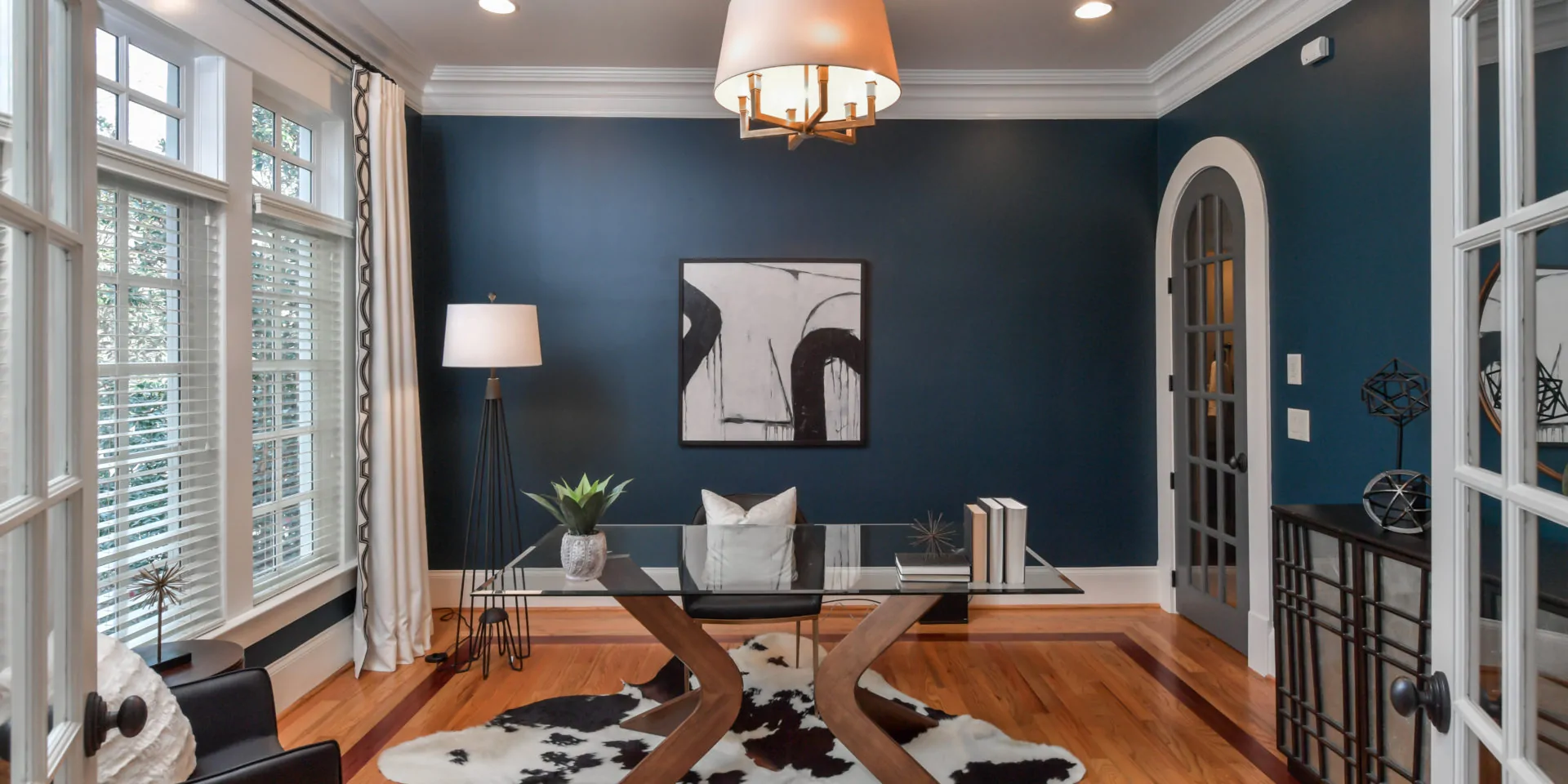 Brittney Cleveland
Home » Brittney Cleveland
Agents Details
Atlanta native, Brittney Cleveland, believes that her love of real estate is rooted in her love for others. While she enjoys exploring Atlanta neighborhoods and keeping up with market trends, at the core, Brittney's real estate passion is all about helping people. Brittney loves getting to know her clients and understanding their wants and needs. It is with this deep understanding that she is able to help buyers and sellers reach their goals with ease.
Brittney's drive for client satisfaction paired with her resources within the industry quickly translated to Rookie of the Year in 2017 for both volume and units. More importantly, Brittney Cleveland has cultivated relationships with clients that have lasted long after keys are exchanged at the closing table.
Prior to real estate, Brittney Cleveland was an underwriter for a leading specialist insurer providing insurance through Lloyds of London. After obtaining her real estate license in December 2016, she decided to follow her lifelong dream of residential real estate, taking her attention to detail and negotiating skills with her.
Brittney has been recognized by the Atlanta Realtors Association as a top producer in the industry annually since 2018 and is proud to be a founding member of Home Real Estate.
Charitable Foundations:
Pajama Program
Atlanta Humane Society
Shepherd Center
Catholic Charities Atlanta
Recognition/Honors:
2017 Rookie of the Year
2017 Million Dollar Council
2018 Atlanta Realtors Association Top Producer
2018 Harry Norman Top 10 Individual Agent- Buckhead Office
2018 Million Dollar Council
2018 Senior Marketing Consultant
2019 Atlanta Realtors Association Top Producer
2019 Harry Norman Top 5 Individual Agent- Buckhead Office
2019 Million Dollar Council
2019 Senior Marketing Consultant
2019 Atlanta Realtors Association Emerging Leader
2020 Atlanta Realtors Association Top Producer
2020 Harry Norman Top 3 Individual Agent- Buckhead Office
2020 Million Dollar Council
2020 Senior Marketing Consultant
2020 Harry Norman Realtors Success Circle
Agent of the Month: July 2019, August 2019, September 2019, November 2019, January 2020, March 2020, June 2020, August 2020, December 2020
It would simply be impossible to put into words how amazing Brittney is. She helped me and my husband buy our first home. When we were ready to sell and find something to start our family in, Brittney made both buying and selling so painless and smooth. She helped us find our dream home and guided us through a stressful multiple offer situation. We would have been lost without her knowledge and expertise on this crazy ever changing market. Trusting brittney during such a stressful time of buying and selling was the best thing we ever did!
- Kelsey
We had the best experience working with Brittney to buy our first home! she made the whole process so smooth and easy by answering all of our questions in a timely manner and providing amazing guidance. Brittney is so knowledgeable and professional. we absolutely loved working with Brittney!
- Tanya V
Brittney went above and beyond to help me sell my home for top dollar, and to help keep everything organized during the process. I was at my wedding and on my honeymoon when the house went on the market. She made the entire process so smooth that I was able to enjoy my honeymoon while multiple offers came through. With multiple offers she made sure we were set up for success, so when one offer did fall through, we immediately had a higher back up offer go under contract without skipping a beat. I am thankful I trusted Brittney with my home, I know she played a large role in the large offers we received.
- A.S.
Brittney exemplified excellence in the selling of our home. She was detailed with what to expect, provided constant feedback, and made the whole process remind my wife and I why we picked Brittney in 2017, and why we picked her again in 2021.
- A. P.
Working with Brittney was an incredible experience and we feel so fortunate to have had the opportunity to have gotten to know her as a friend throughout the process. She worked with us for a full year as we changed our minds on location, home type, and often asked for last-minute showings. We were all over the place, and Brittney kept us together. She was kind, thorough, knowledgeable, trustworthy, responsive, and helpful. She gave us her honest opinion on places we might have jumped at when we got desperate and told us to have patience, and because of that, we were able to find exactly what we were hoping for. She helped us understand the entire process and was the biggest supporter/advocate in our negotiation process. I cannot recommend Brittney enough and would continue to work with her whenever the day comes when we decide to sell our current home and buy our next one – a true asset to your organization. Thank you so much!
- S. A.
Brittney was fantastic to work with. This was an off-market listing and she was able to get us in to see the house and complete an offer in a tight time frame. She is always very professional and listened to our wants and needs. Particularly being a first-time home buyer, it was great to feel supported but not pressured by Brittney. Can't recommend her enough!
- R. P.
I can't express how appreciative I am of Brittney's work. As a first-time home buyer, the entire process of searching for and ultimately buying a home is daunting. With that said, Brittney was there every step of the way to help me out. She was patient with me, worked extremely hard to help me find the right home, and was always available when I had any questions at all. Never once did I feel pressured to buy a home, and it was clear that Brittney's top priority was to find me the right home – not just any home. Her work ethic, expertise, and honesty truly set her apart and I would highly recommend using Brittney – I couldn't have been happier.
- R. D.
Brittney was absolutely AMAZING. Every time we had a question or a concern she answered immediately with an extremely thoughtful response. She provided great information and thought of everything. Also, she made the stress of closing non-existent. She handled everything and as long as I am living in Atlanta she is the only agent I would work with!
- T. W.
I cannot stress enough how great Brittney was to work with. She was available every night and on weekends to take us to houses either we asked to see, or she thought would be worth seeing. It was her who found the house we purchased. She was diligent, passionate, helpful, and an absolute blessing to work with. We will definitely suggest her to friends, and when the day comes to look for another home, we know she will be the one we ask to sell it.
- A. P.
Brittney was a rockstar, to say the least. She was on top of everything from the moment we first met with her till closing and even after that. She helped us get into the perfect home for us in the right part of town inside our budget. If we are ever in the market to buy or sell in the future we would work with Brittney again 100%.
- A. C.