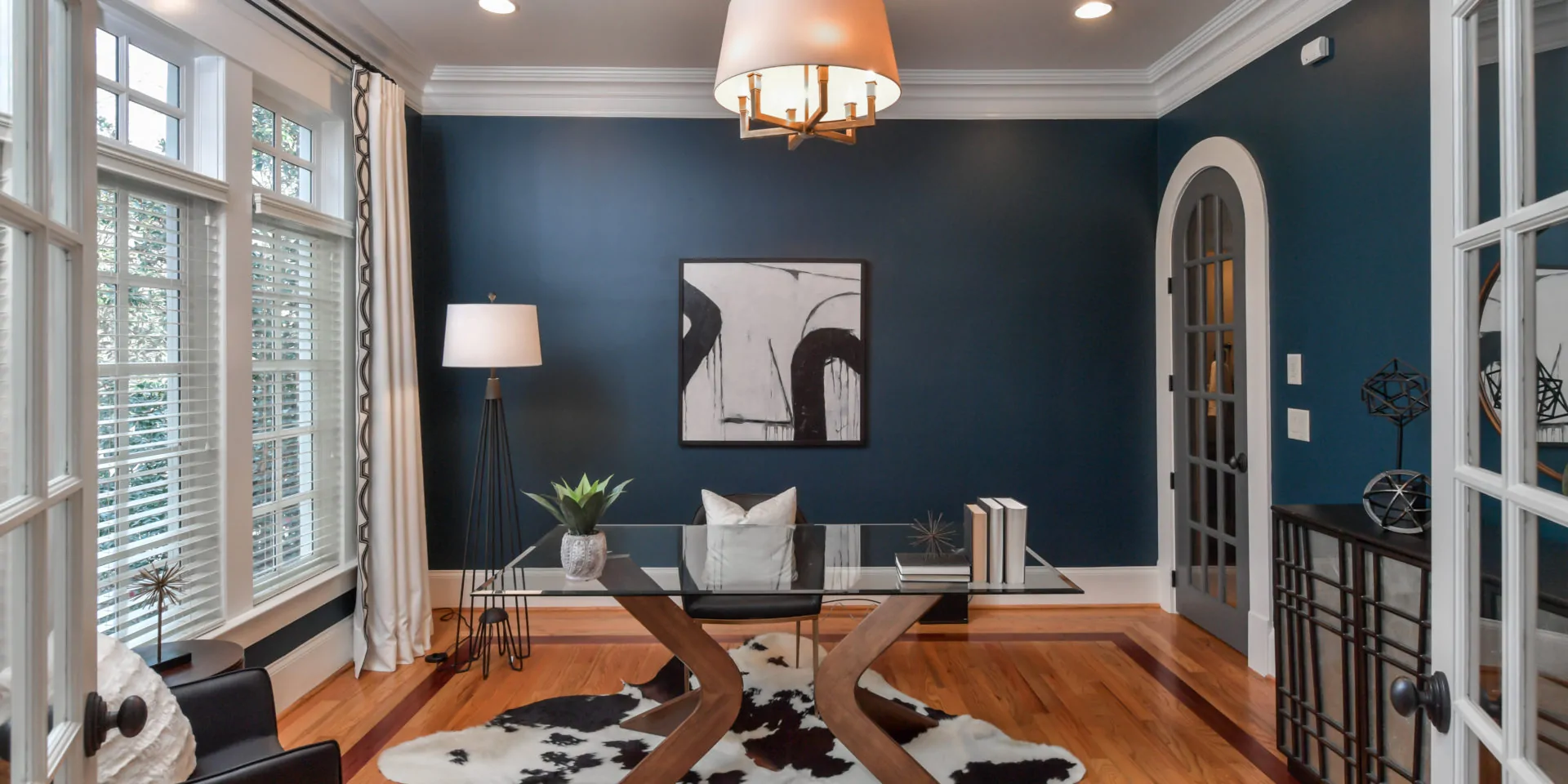 Travis Reed
Agents Details
A Texas native, Travis Reed has been a licensed agent for over 25 years. He transitioned to Atlanta after recognizing the potential for residential development, and the strengthening housing market in the city and surrounding suburbs. Travis Reed has an uncanny ability to recall, in detail, the floor plans, décor and architecture of at least 100 homes at the same time. He has perfected the art of selling and finding homes at any price point, with particularly unparalleled success in the luxury markets.
Travis Reed has been the top producing Agent company wide 2006-2012, 2015-2019. In 2018 Travis Reed & Associates was recognized by the Atlanta REALTORS® Association as the top producing small team in the Metropolitan area. Travis Reed specializes in aggressive and comprehensive marketing strategies to sell your home, or to locate the best property for your next purchase.
"I believe it takes more than a sign in the yard to sell your home. It takes hard work, money, and an agent who knows the players to effectively sell property in today's market. My licensed associates and I have created an intense marketing program that includes digital advertising, newspaper and magazine print ads, spectacular brochures, eblast campaigns, flyers, luncheons, and mail-outs. That, coupled with monthly marketing schedules and weekly emails, keeps the seller involved in the process. We know you expect results, and we are going to work until we get them."
Travis Reed and Michael Kriethe went above and beyond in helping me and my husband find the perfect home for us. Being brand new to the Atlanta area and searching for our first home to boot, we weren't exactly sure what we were looking for. Michael not only spent an entire weekend showing us a variety of homes upon our first meeting, but also oriented us to the various neighborhoods within the city of Atlanta and its surrounding areas. Michael and Travis worked patiently with us for several months, answering all our questions and helping us determine which neighborhood and style of the home were best suited to our needs. Once we found the right home for us, they made sure it was ours in less than 24 hours well within our price range. They continue to be available to us for recommendations for anything Atlanta, whether its house related or not. Travis and Michael are not only incredibly professional, but they are also honest and caring and would never steer a client wrong. If you are looking to buy or sell your home within the Atlanta area, whether it's the first time or not, Travis and Michael are the absolute best.
- Carolyn Ismach
Travis Reed and Michael Kreithe are amazing. They helped me to sell a house that had been on the market for quite some time. It was a combination of pricing and also the fact that they beat the pavement until they found just the right buyer. Their communication with other real estate agents was so important. Then Travis dragged me to East Cobb County. Being an ITP homeowner for about 35 years I was reluctant. But he found just the right house and once I saw it and the floor plan it was just what we wanted. We got it at a good price and were able to do all the things it needed to make it spectacular. I highly recommend Travis and Michael. Listen to their advice. It is sound. Plus they are fun, nice people.
- Marci Thomas
When I first met Travis Reed at an open house in Virginia Highlands nineteen years ago, I had no idea how fundamentally he and Michael Kriethe would impact our lives. Yes, Travis and Michael know everything about the market and make all the parts of buying and selling a home, even those tedious parts, painless and seemingly easy, but more important than all of that is their uncanny ability, and desire, to discern the house that is right for you and how you hope to live. This ability has made all the difference for us.
- Shawn and Michael Ouweleen
I have both bought and sold with Travis. He is the best in the city.
- Ellen Feinsand
Travis helped me sell two homes and buy another over the last 15 months. There is no more clever realtor team in Atlanta. Travis and Michael took all of the work and stress out of the home buying and selling process. Due to their many years of experience and native intelligence, they had a way of anticipating the sticking points of a contract and developing creative solutions to address them; in the end, everyone was happy. It's hard to believe, but the process was fun!
- Lyn Finelli
Travis was AMAZING when my wife and I were looking to buy a home. His negotiation skills and neighborhood expertise really helped us make an intelligent decision, and he made the process (which had been previously very stressful) a lot of fun.
- Nick Cybela